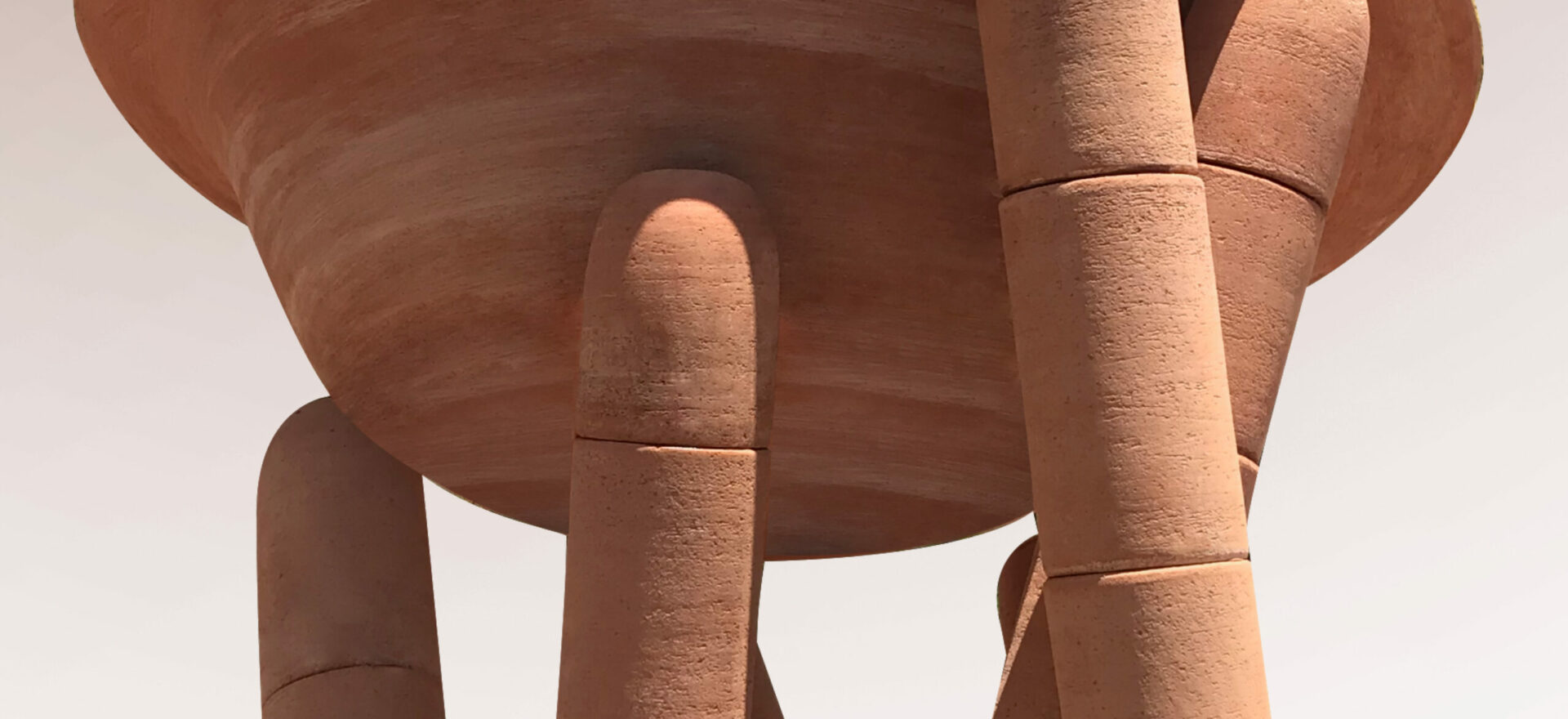 Istante
Terracotta monument
ISTANTE is a monument to instability, a site-specific sculpture over eight feet high,
that is the result of the dialogue with the traditional Florentine ceramics.
ISTANTE has been placed in the heart of the historic center of Montelupo Fiorentino,
next to Palazzo Podestarile, as a little architecture, reminding us of life's uncertainty.
The large, round and generous cup could fall or become at any moment cornucopia;
poised on the poised columns, it invites us to savor the duration of the moment anyway.
It makes us consider a new kind of balance, unexpected, unstable, eternal.
The project was carried out by the Corradini and Rinaldi manufactory, on the occasion
of the "Ceramica dolce" exhibition, curated by Silvana Annicchiarico and realized
thanks to Ceramiche Museums of Montelupo Fiorentino.