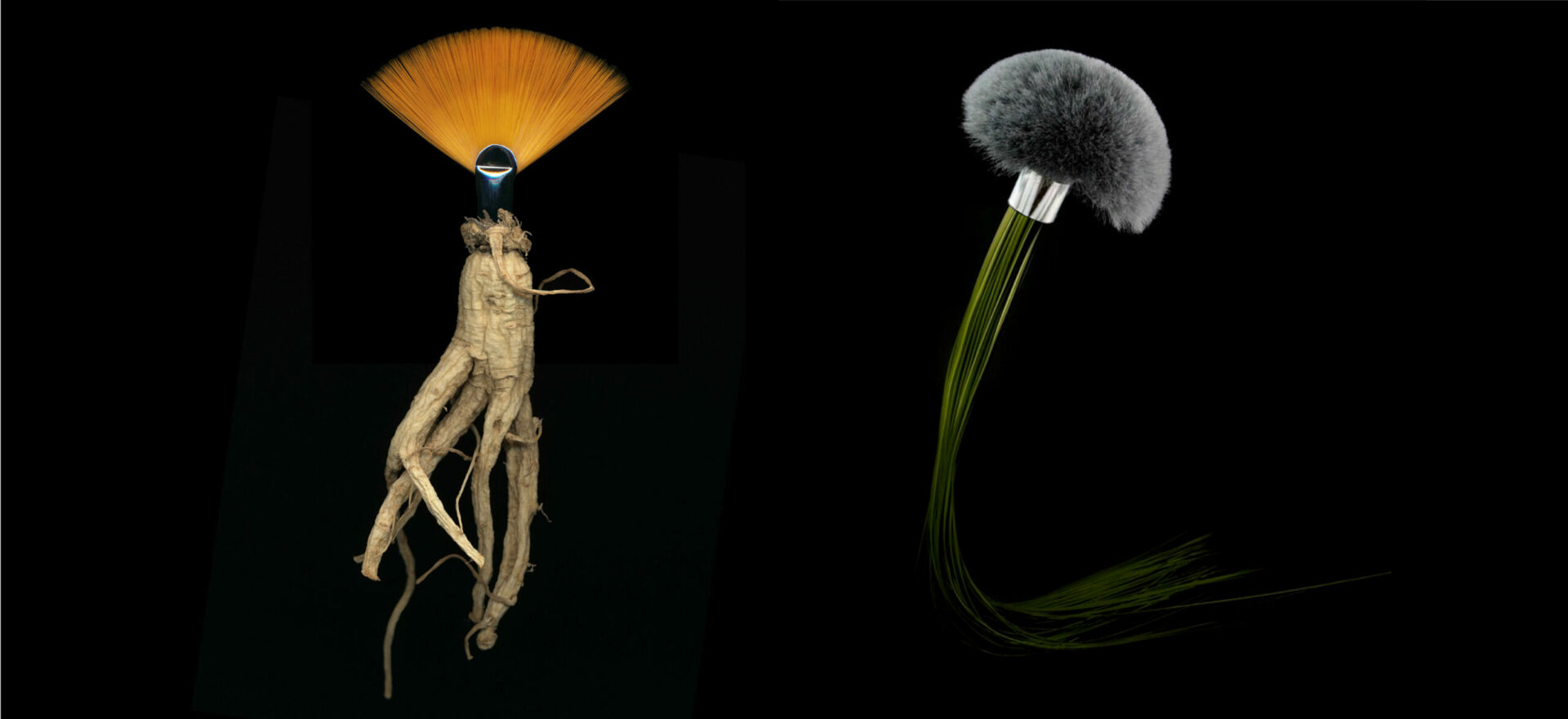 Yuubi Brushes
The Poetics of Post-Contemporary Objects
These makeup brushes are objects that shape beauty, simple and spectacular tools with the power to transform facial features and expressions. They live halfway between the organic and the inorganic, ambiguous characters in an imaginary theatre, finds from other eras, archetypes similar to the jewels that the Pharaoh carried with him tohis grave.
Maybe they come from the past, maybe they come back from the future. This collection is a silent exploration of beauty. It is made up of magical and functional objects, objects that can be defined as post-contemporary: indifferent to the passage of human time, they ask us questions and give us no answers; they just ask us to ask ourselves who we are and if we are ready for a future where everything will be fascinating, authentic and lasting.