I draw clouds and now I know time is an illusion.
Like this I learned respect for objects
Time is a mystery. We believe that it exists outside of us, as a Platonic category, but what a surprise when the awareness comes that we actualle are time. It is us who pass, inexorably but smiling, it is we who change slowly or suddenly, it is we who reinvent every morning past, present and future. I don't know if it is good for us to think about time, perhaps it would be better to consider how time is an illusion. As something that is not actually there if it wasn't for us. But an object is, and that's it.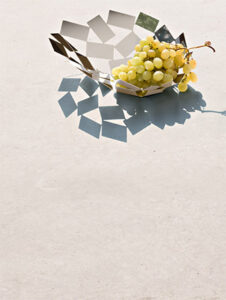 @ Berndnaut Smilde – Ronchini Gallery
To get closer to understanding time, I recomment drawing clouds. I have been saying this to friends and students for some time. It's challenging: clouds slip away as we chase them with our eyes trying to block their movement, so that we must remember their forms of a moment ago, fix the forms of the now, predict their change in a few seconds. In practice, entering an uninterrupted harmonic flow that makes us follow shapes that no longer exist. As soon as we believe we have grasped some certainty, the world has already moved a little further.
Then our time intersects the time of houses and things, and we see naively that many objects were there before us. And we finally understand that the glass we treat with indifference because we think it is worth little could be here in two thousand years. The life of objects goes through the generations of men and women without fuss. And men and women sometimes cry when an object breaks and dies. But no object has ever cried for the death of one of us. The objects, almost immortal in spite of themselves, win and always will.
This text has been published on DESIGN@LARGE – November 26, 2019
NUVOLE – MT Drawing – Ink on paper, 2015