Out of scale,
centerpieces for Alias
Enigmatic Micro-Architectures
From a long research conducted by cutting across the boundaries between nature, architecture, sculpture and design is born Out of Scale, the first collection of fruit holders and centerpieces for Alias. These are objects made with the materials of architecture, and they dream of lasting like real architecture. With their presence and their shadow, they seem to take root, delimit a territory, move other objects away, talk to each other at night. They are made of concrete, wood, aluminum and bronze, milled or stamped or cast and then caressed, sanded and finished by the precise hands of precise craftsmen. They will contain oranges or bananas or bunches of grapes and cherries or simply nothing; often they will be still, immobile and empty, expressing the desire and need to confront ourselves with the miracle of geometry.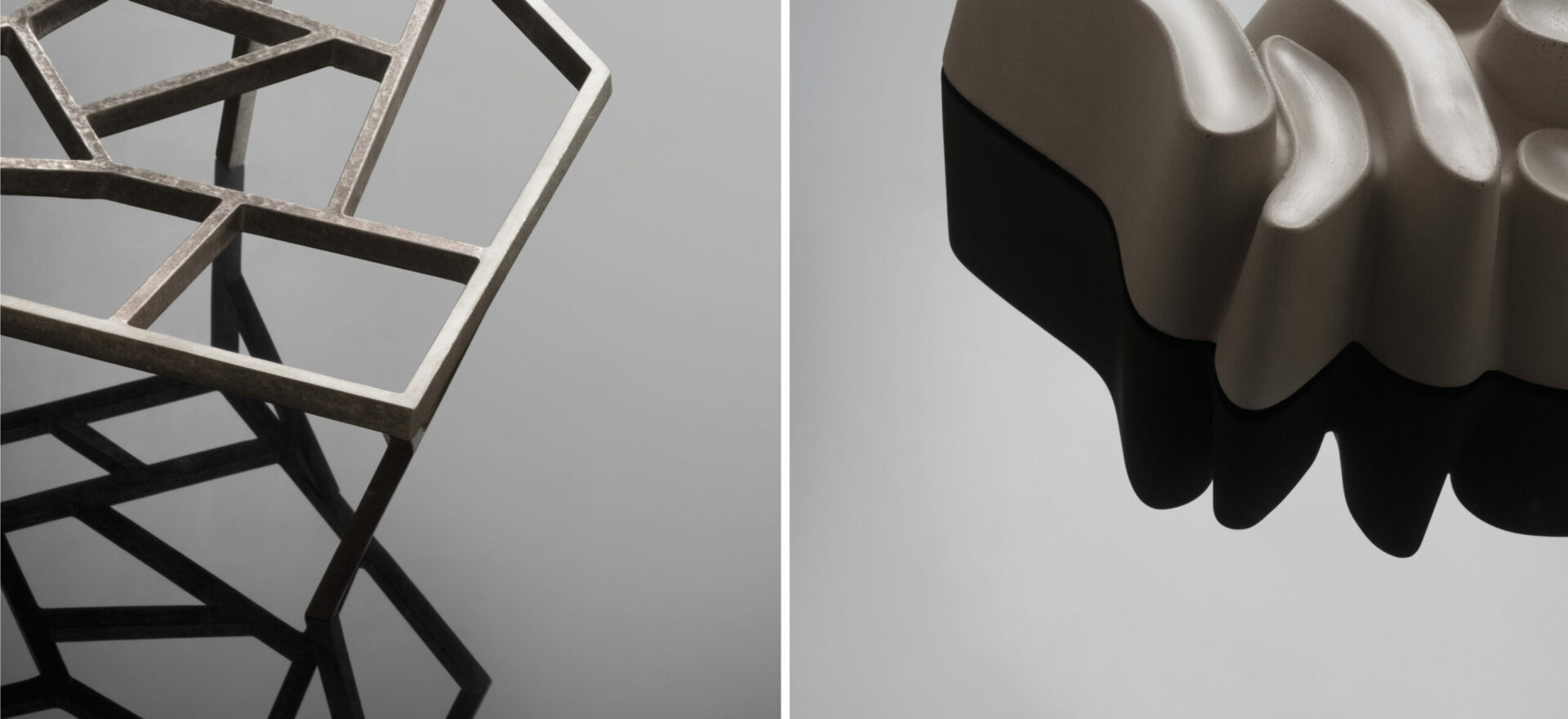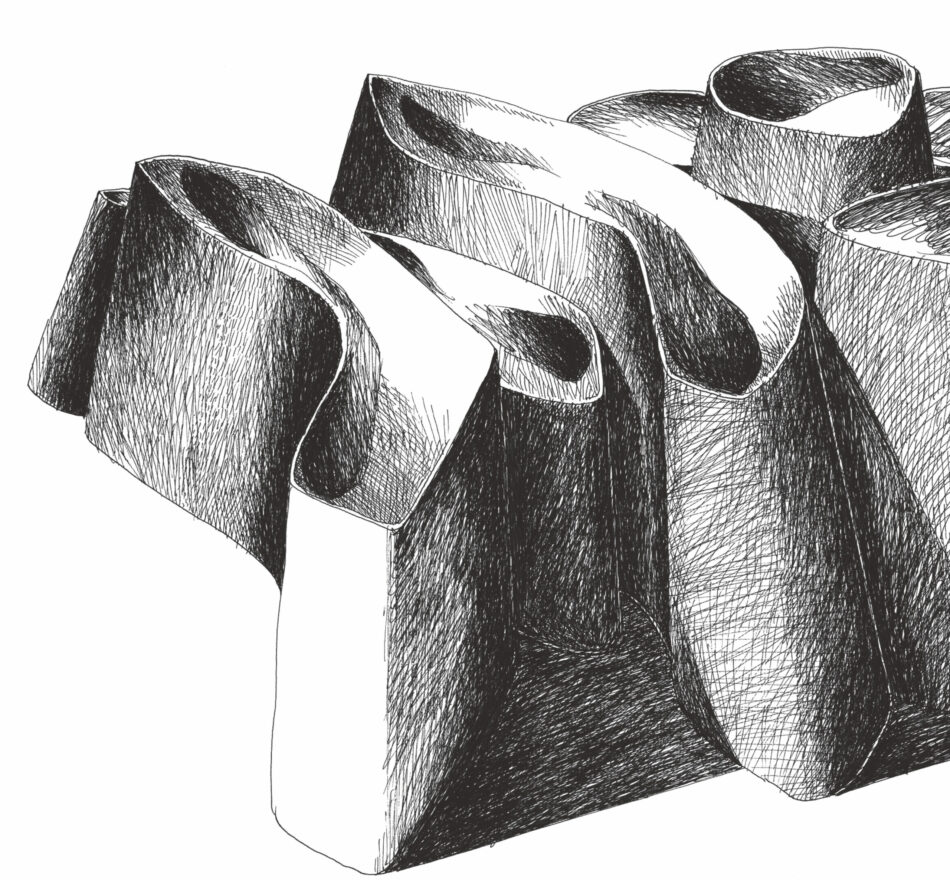 "The respect with which the designer faced the relationship between the living element (the fruits), the containers and the space around them was nonetheless truly touching. And the essence of the forms memorable."
Laura Traldi, "Oggetti Smarriti: design turned into poetry", in Design@Large, d.repubblica.it, 23 aprile 2015
THE CLIFF AWAITS THE STORM
MT Drawing – Ink on paper, 2018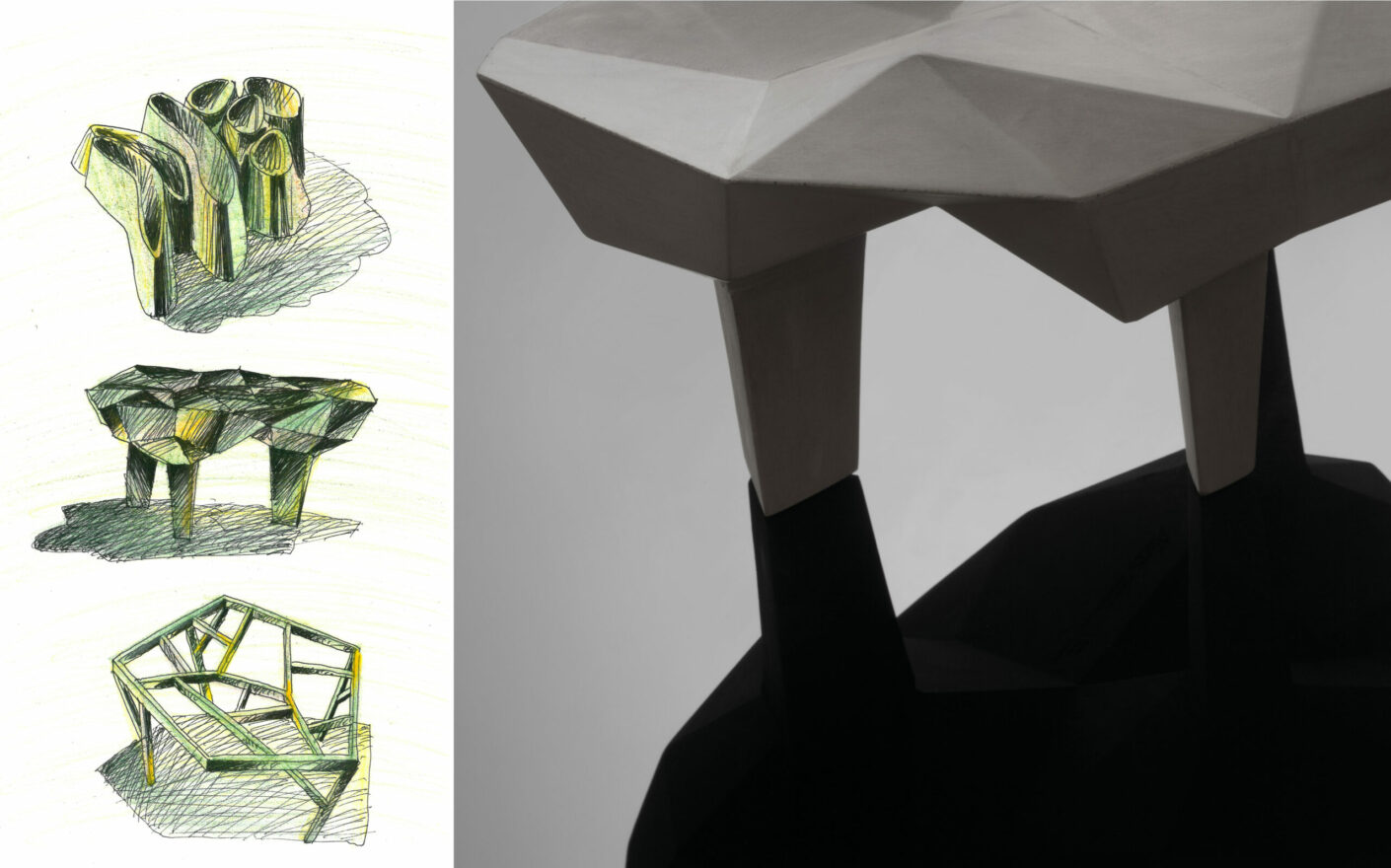 Oggetti smarriti,
MT ARTWORKS
At the crossroad between architecture, design and sculpture
Out of Scale was born from an extensive research on sculptural forms to host fruit; the first stage of this research has been the Oggetti Smarriti" (Stray Objects) collection. Presented for the first time at Palazzo Litta in Milan during the 2015 Fuorisalone, this research was describing somewhat disoriented objects that feel bewilderment looking at us, looking at other objects, looking at our homes; they don't understand where they are, but they try to talk to each other to feel less alone.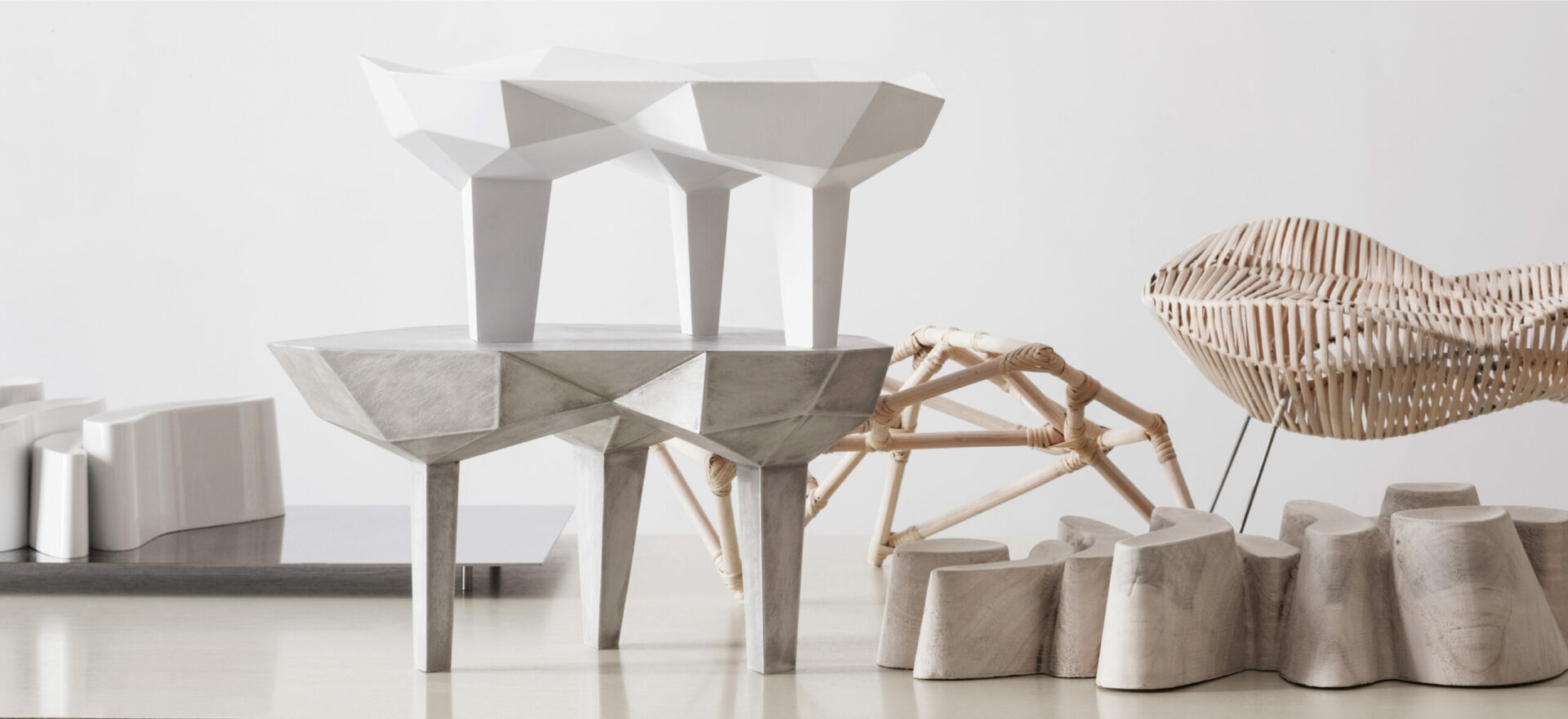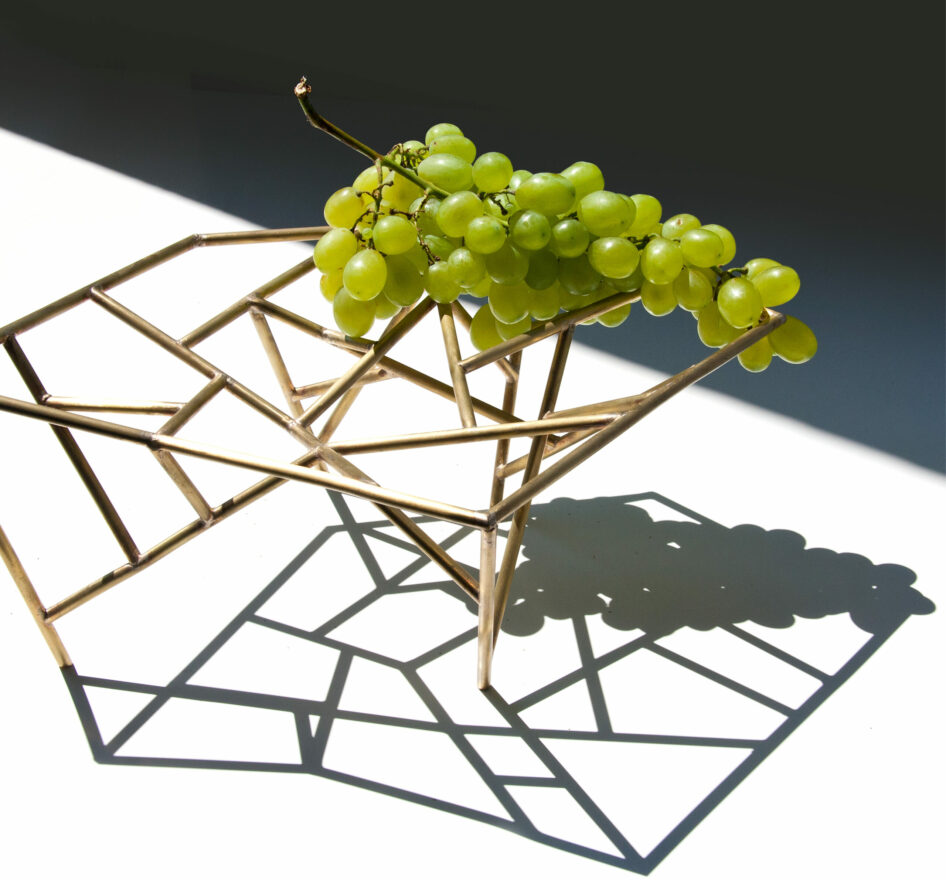 I often wonder how different a fruit placed on the table can appear from one who is standing, or from another who wants to escape from his small architecture so as not to be eaten. If we as designers will be able to take care of the well-being of a simple fruit, surely we will be more careful to take care of our things and our homes. Designing objects where fruit breathes well is the first exercise to understand how to better design our homes.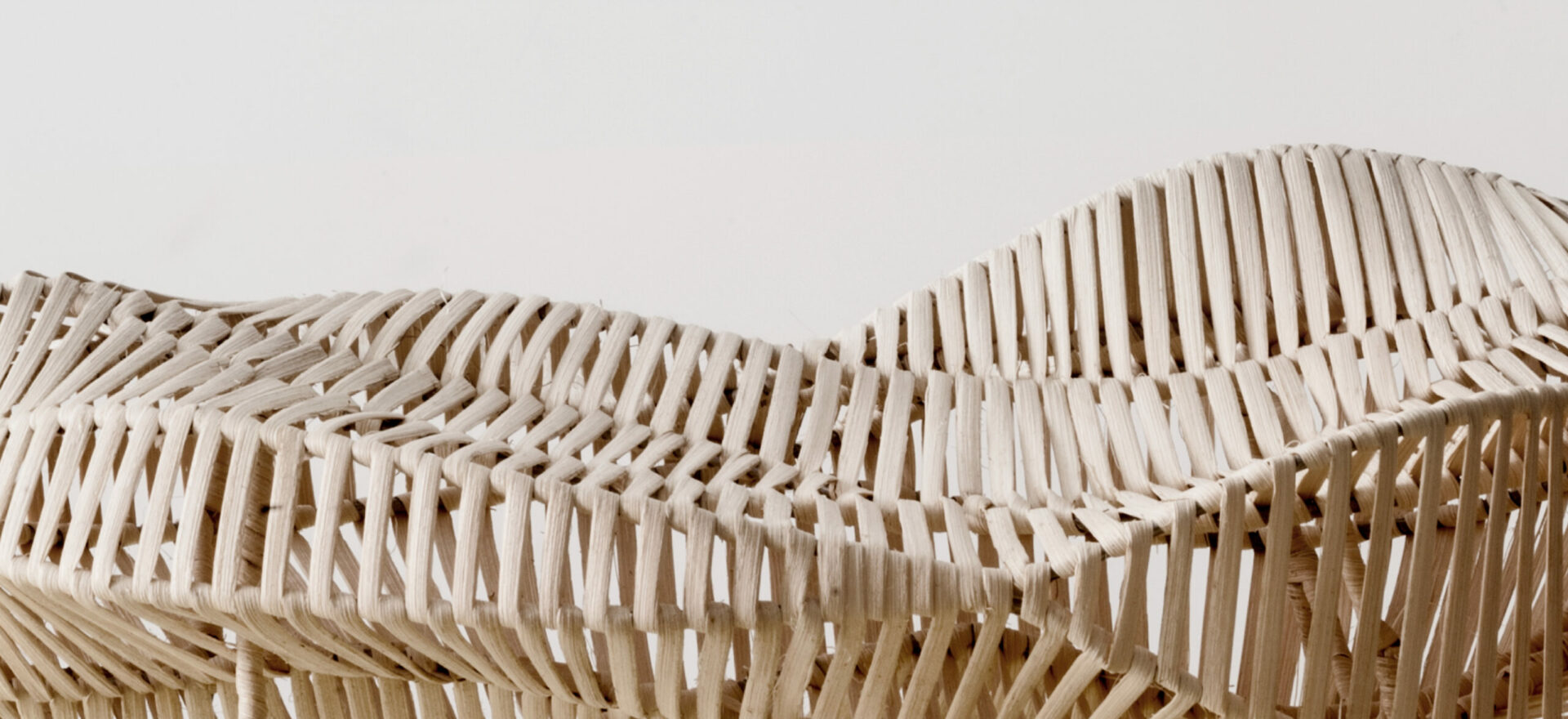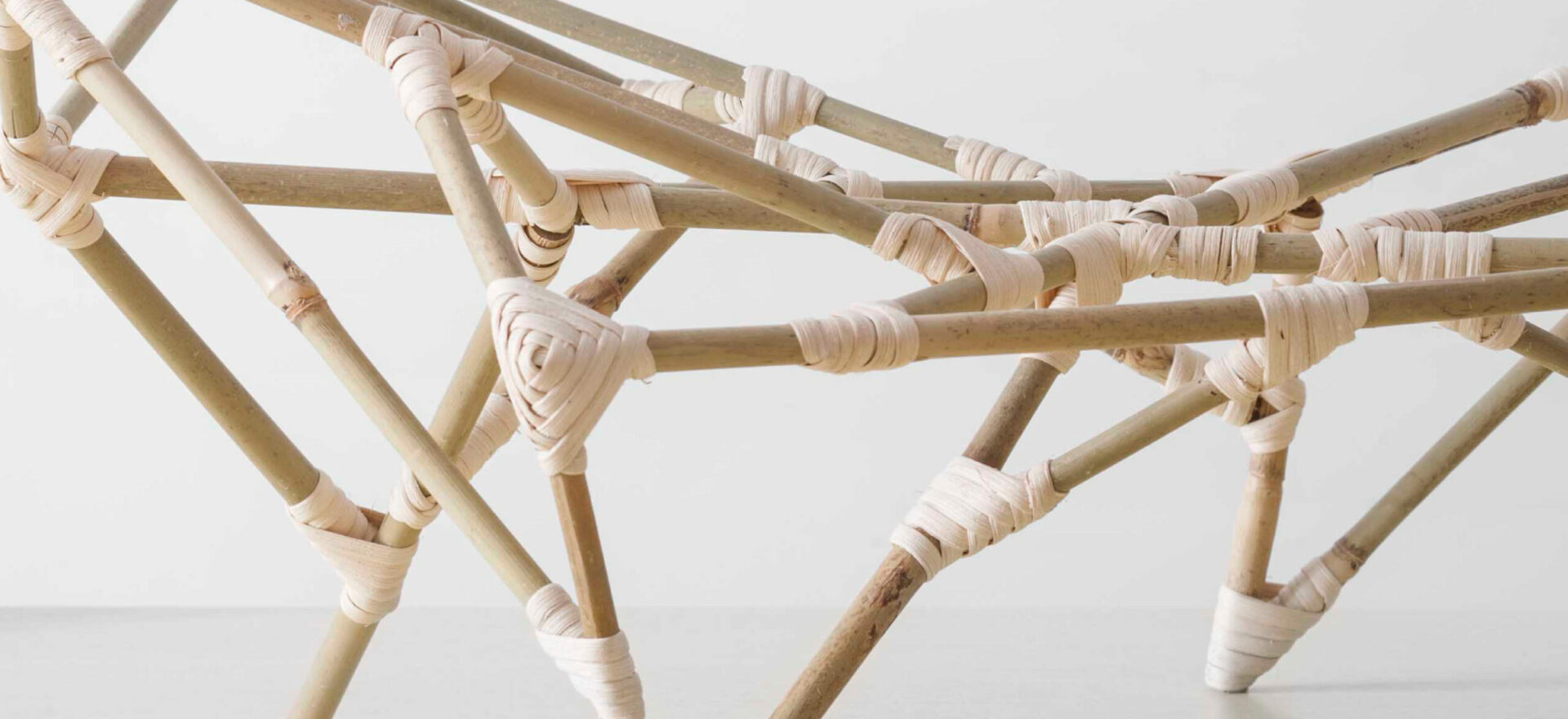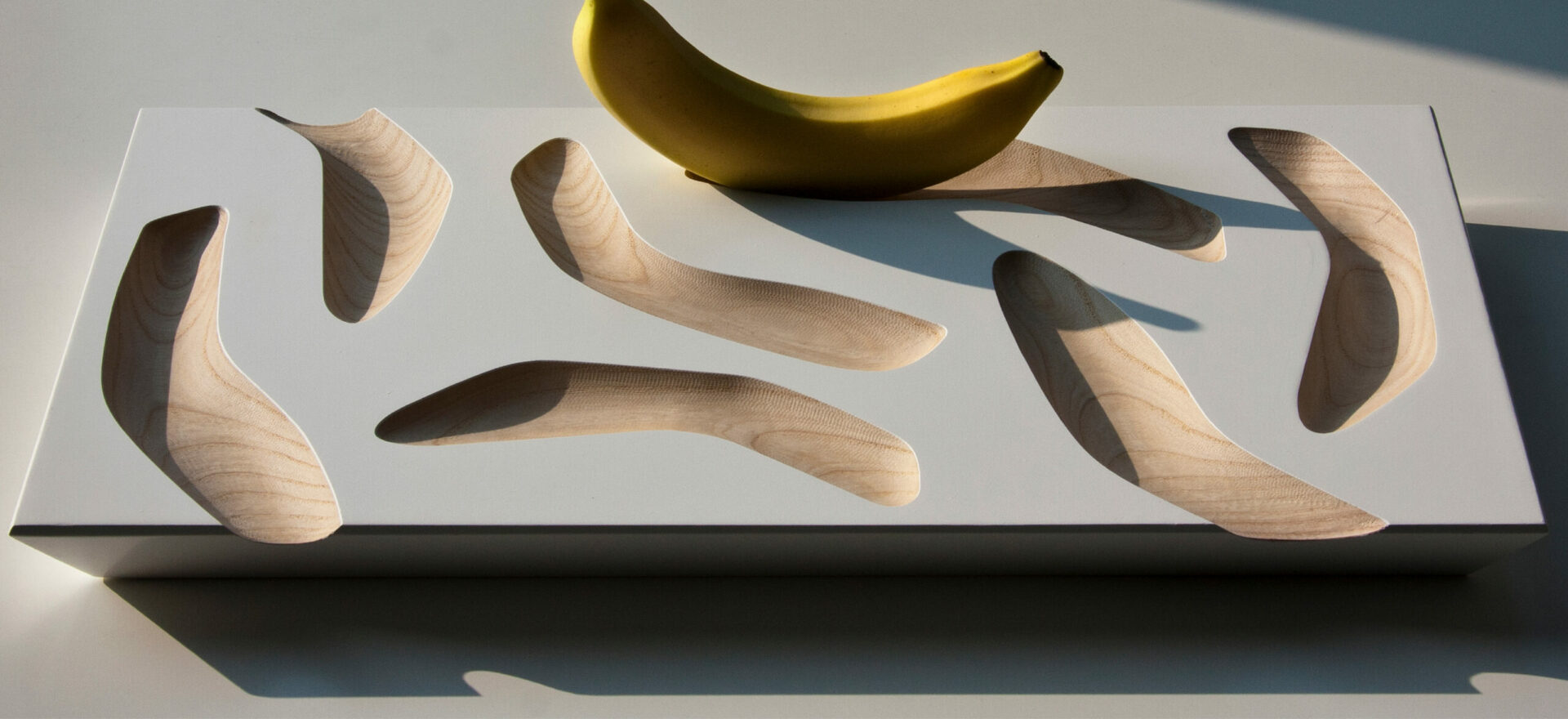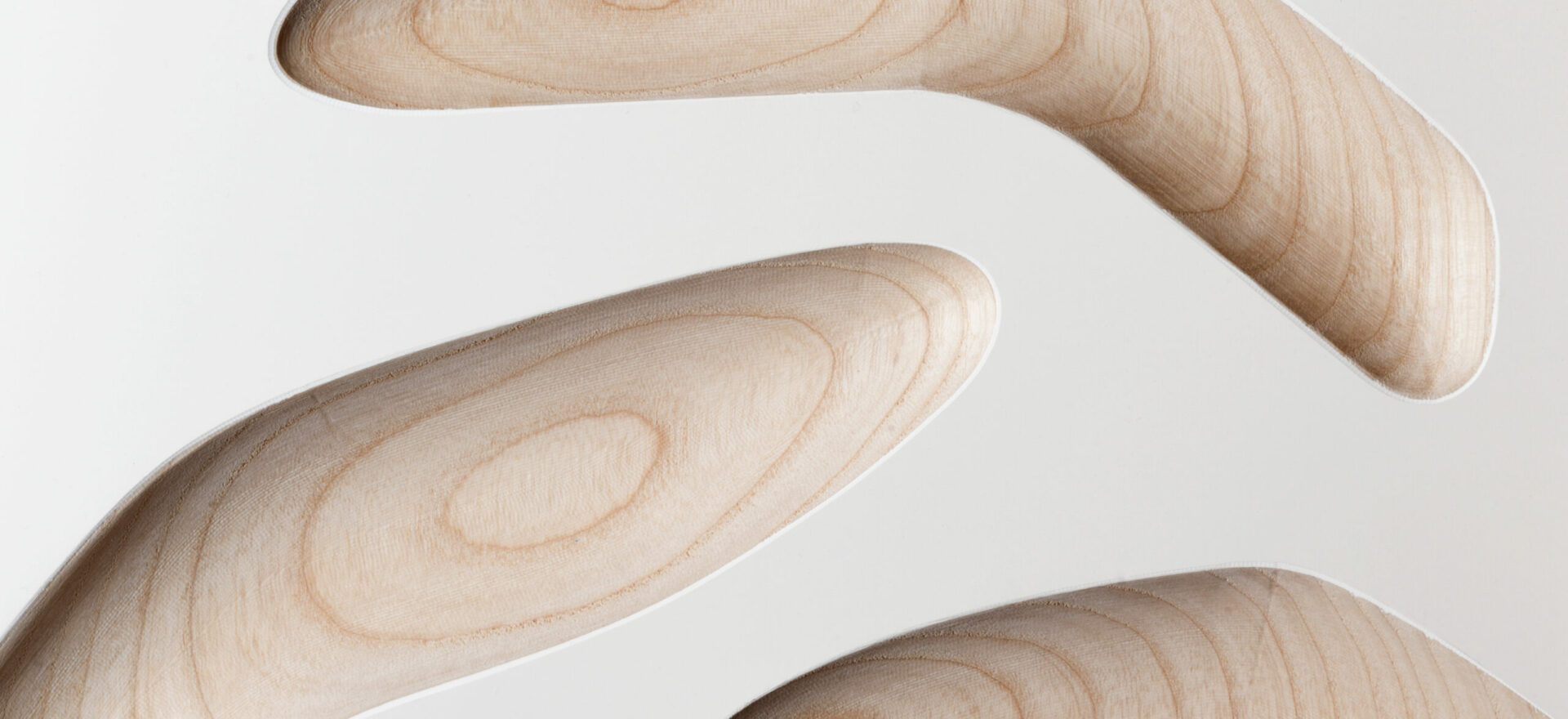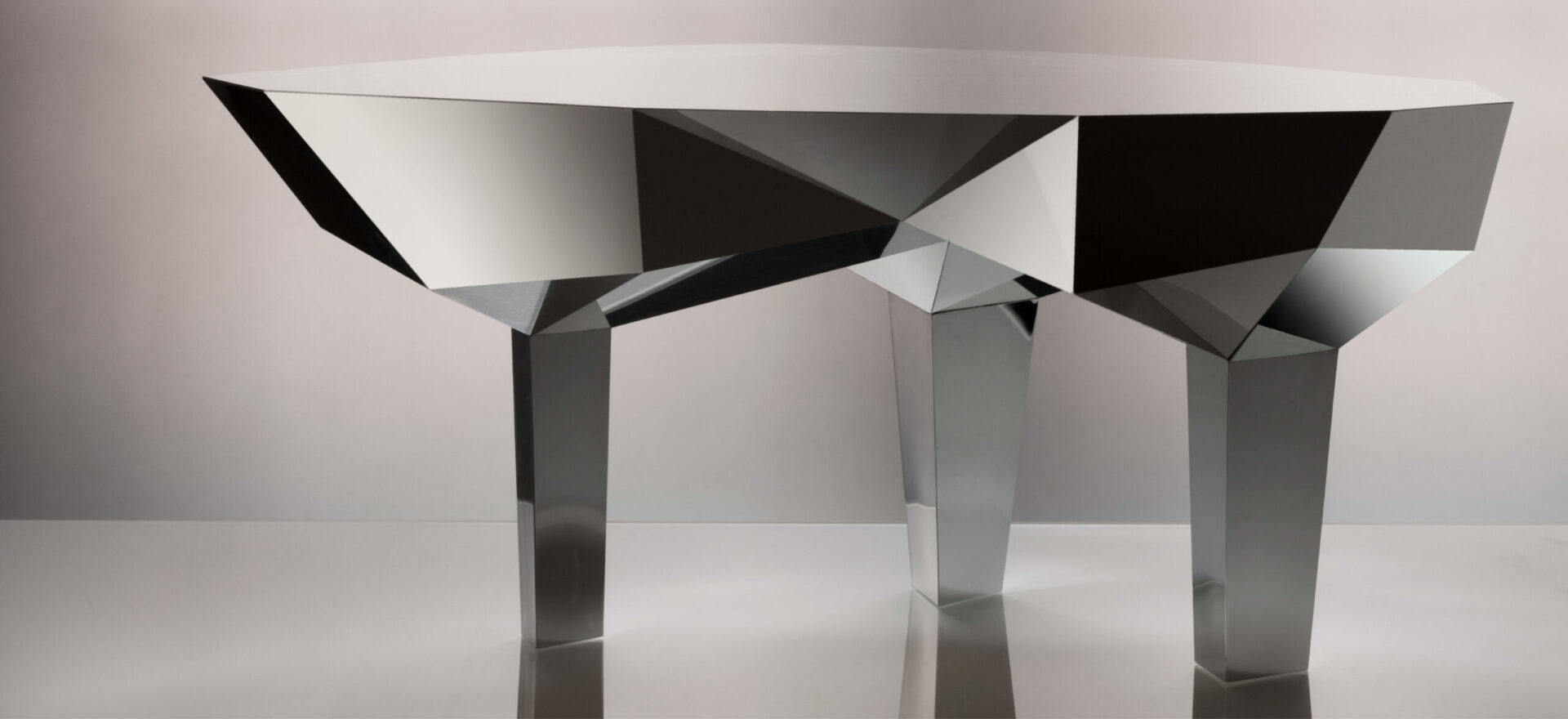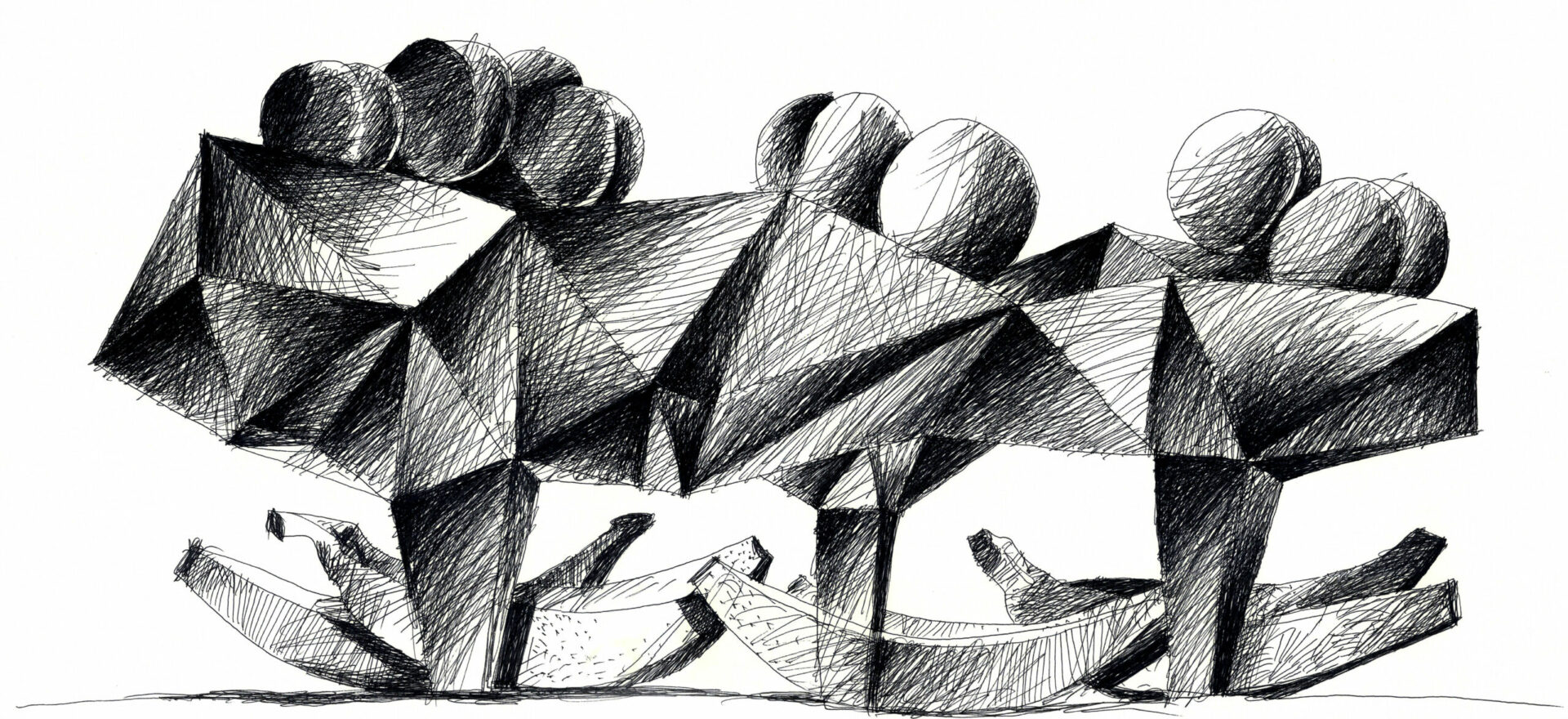 FRUITS LIKE TO STAY IN THE SHADE
MT Drawing – Ink on paper, 2015