Kugelhopf e Savarin,
pastry molds for Officina Alessi
Food as an architectural project
Kugelhopf and Savarin revive the great tradition of classic European cuisine of the 1800s: ideal forms to create surprising works of gastronomic architecture.
These molds are familiar because they remind us of the copper vessels hanging in the kitchens of our grandmothers, quietly waiting for holiday festivities. At the same time, they seem to narrate new stories, with the appearance of ancient icebergs, crystal formations buried for centuries, blurry images in which nature and architecture are dissolved and united.
Borderline objects, close to the edges of comprehension, but open to new forms of imagination.

ARCHITECTURE IS A CRYSTAL
MT Drawing – Ink on paper, 2012
At times, memories of faraway works of architecture in faraway lands return to memory, isolated outposts, abandoned fortresses, or the homes of human beings that are no longer there. They are places rendered useless by wars that never erupted, love stories that never blossomed, geometric forms that mingle with nature across the passage of time, in dialogue on a par with dolomitic forms or volcanic rock formations.
MT Drawing – Ink on paper, 2012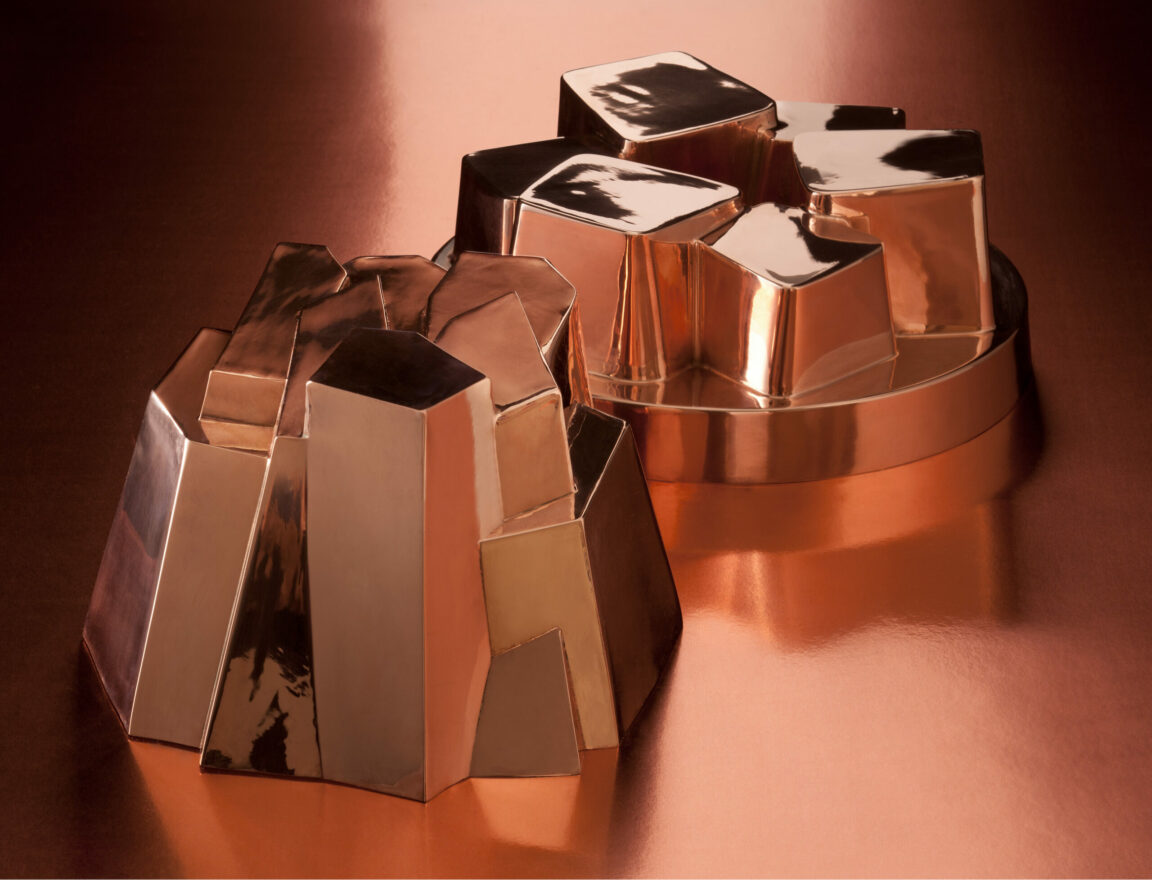 Small, precious works of architecture, something like fossils, somewhat contemporary, to serve on a table like shiny, unexpected sand castles, containing colored architecture of treats with magnificent ambitions of temporary glory.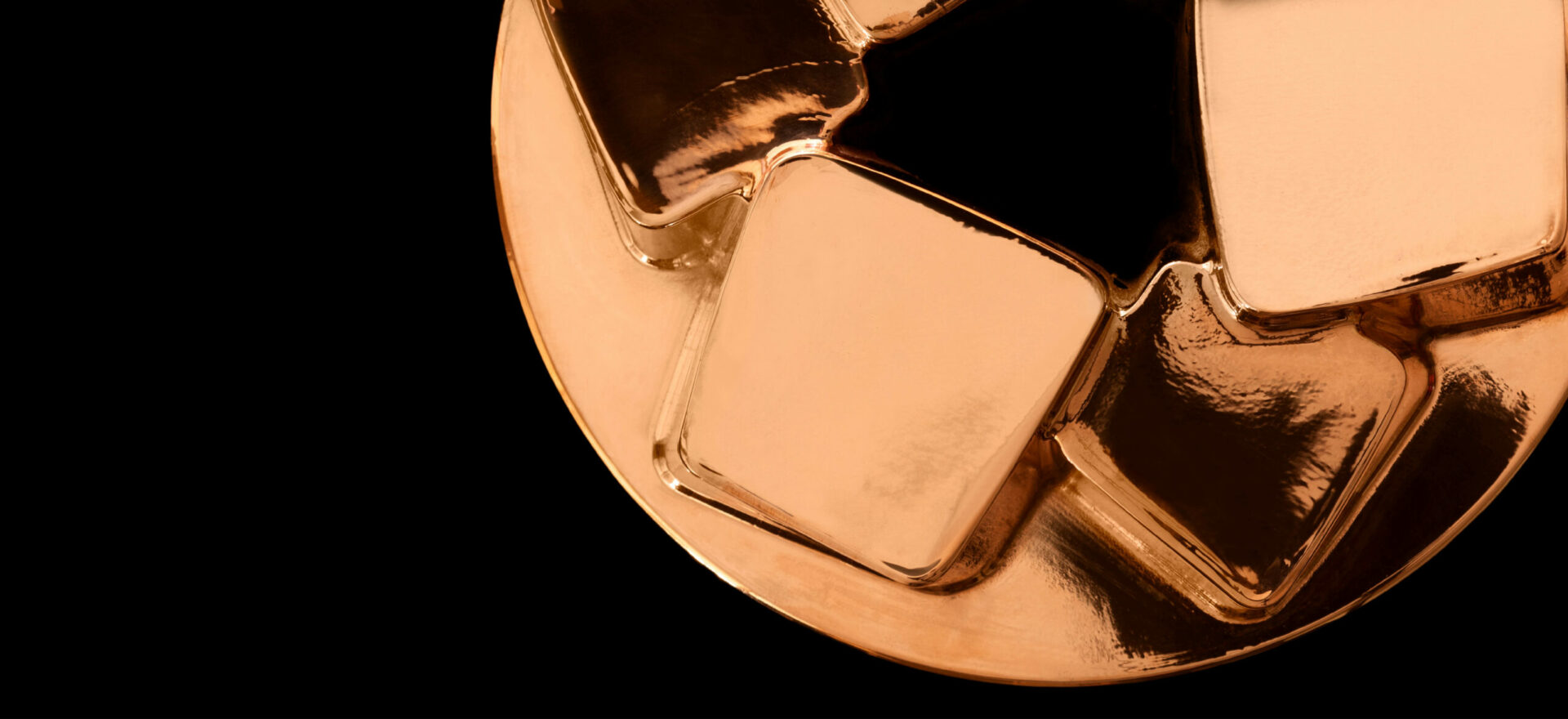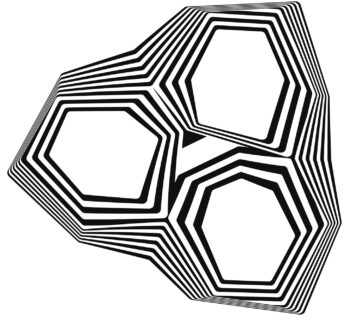 Product Information:
Materials: copper and silver
Capacity: cl 220 (Kugelhof) and cl 270 (Savarin)
Numbered Edition
The Kugelhopf, older in its origin, is used for cooking or to give form to separately cooked preparations, as well as for refrigeration. The Savarin is a lower, wider variation with an opening at the center, which forms a border in which to gather syrups or sauces.