Swan,
kitchen faucet for Alessi by Hansa
Forms that try to escape
A faucet that tells the wonder and happiness of receiving the gift of water at home, every day. Such a precious commodity does not come from a simple functional tube, but from a product with exceptional technical performance, and with a shape that changes continuously by shifting the viewing angle. Elegant like a swan, unexpected like any animal that moves in all directions.
GOOD DESIGN AWARD – 2017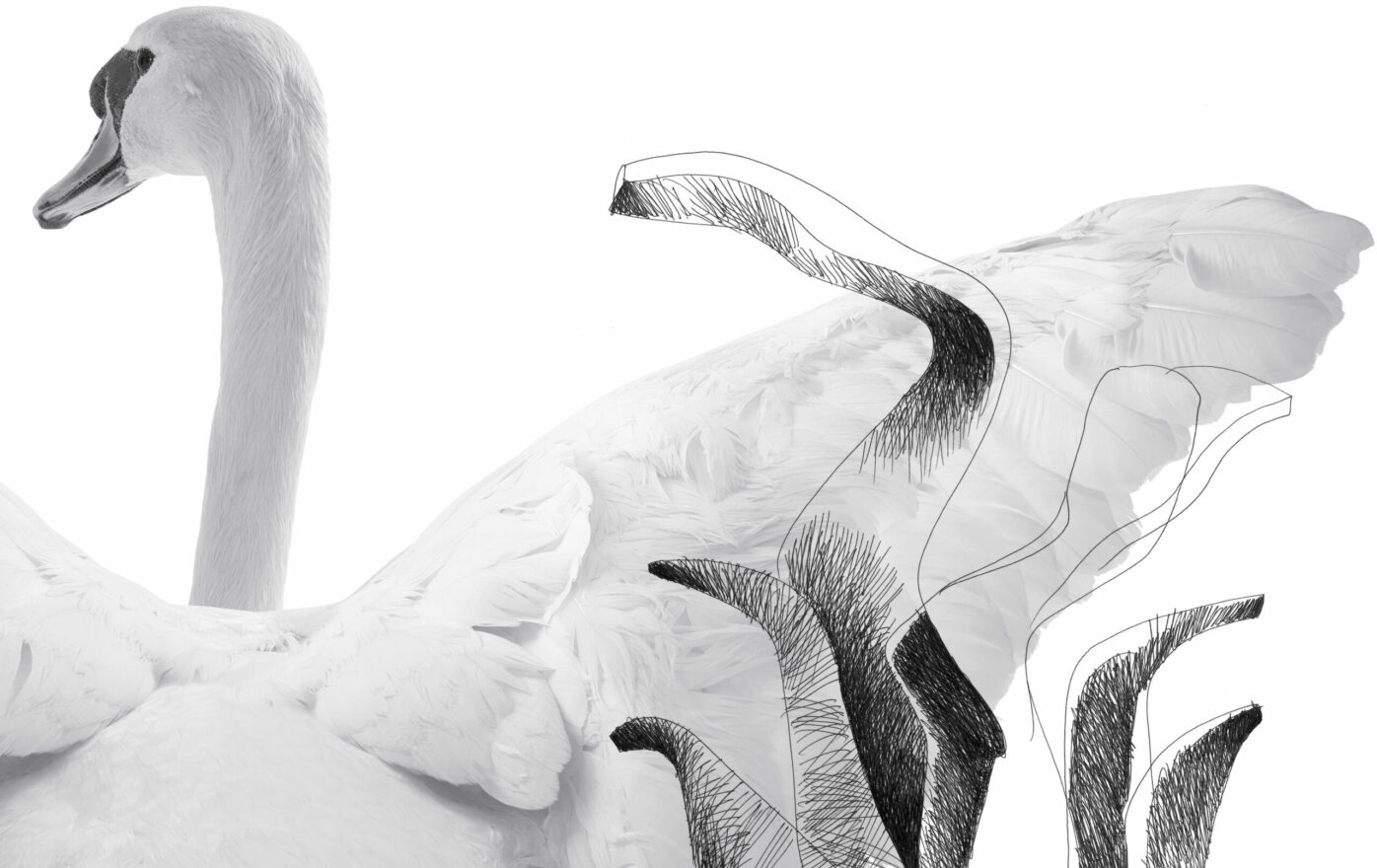 The beauty of an object lies in its mystery… we should look at an object from every angle to be able to grasp its soul
MT preparatory sketch – Ink on paper, 2017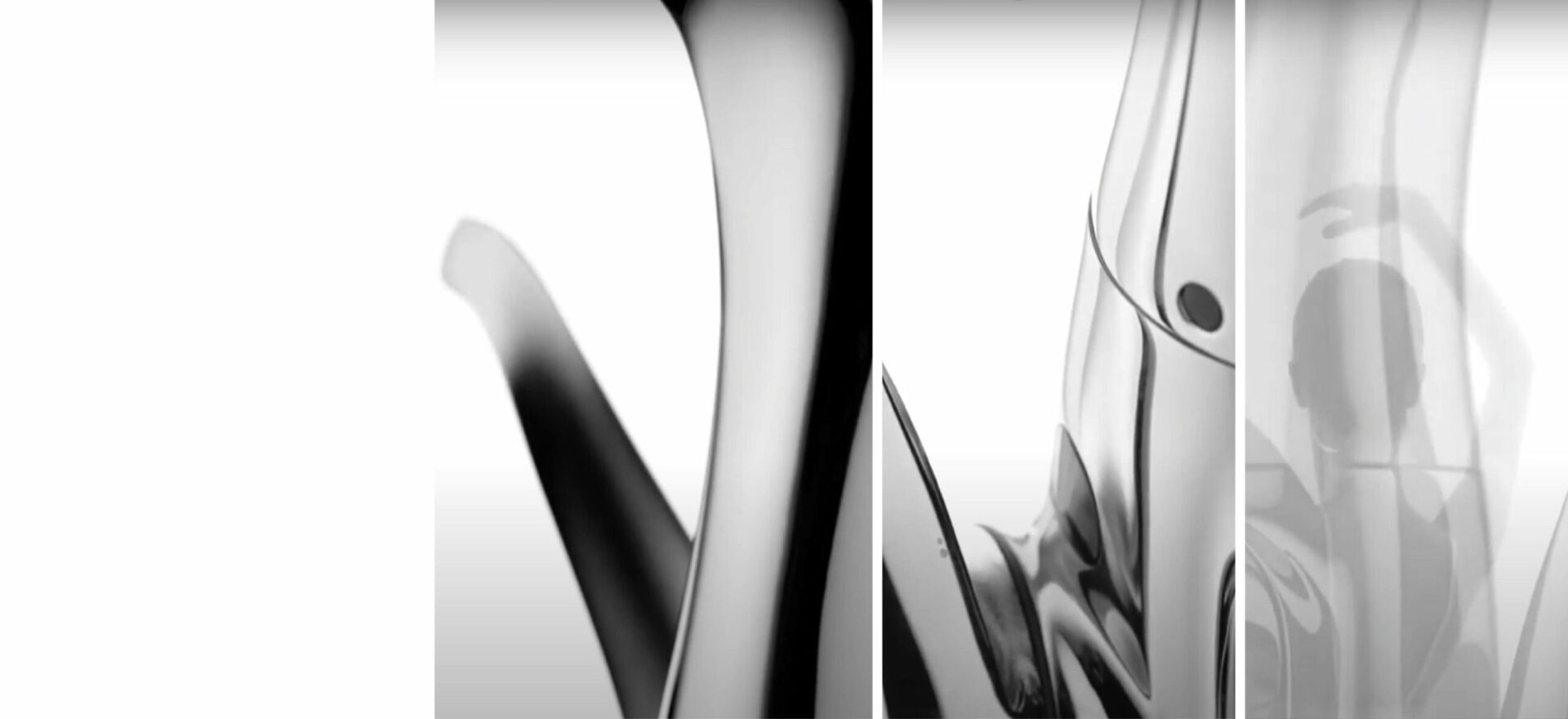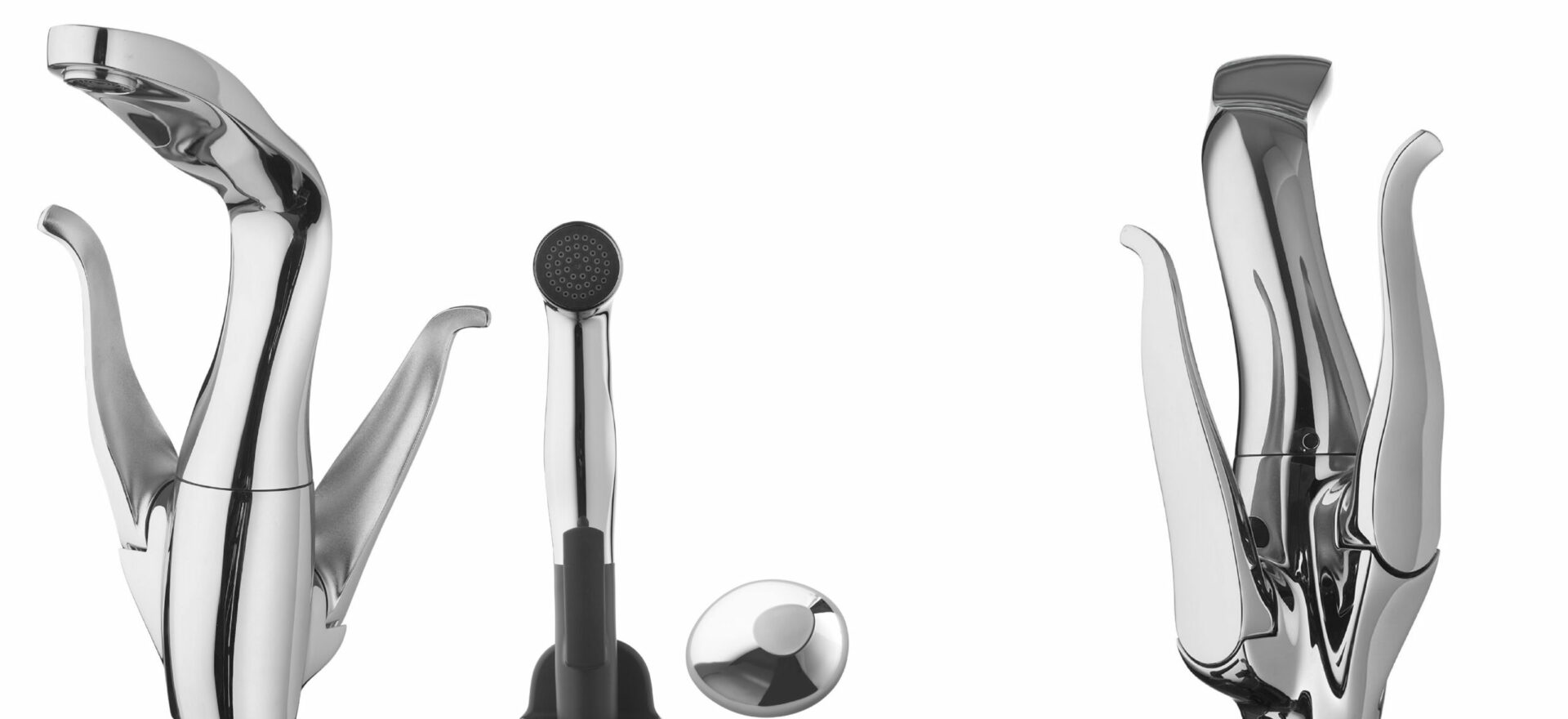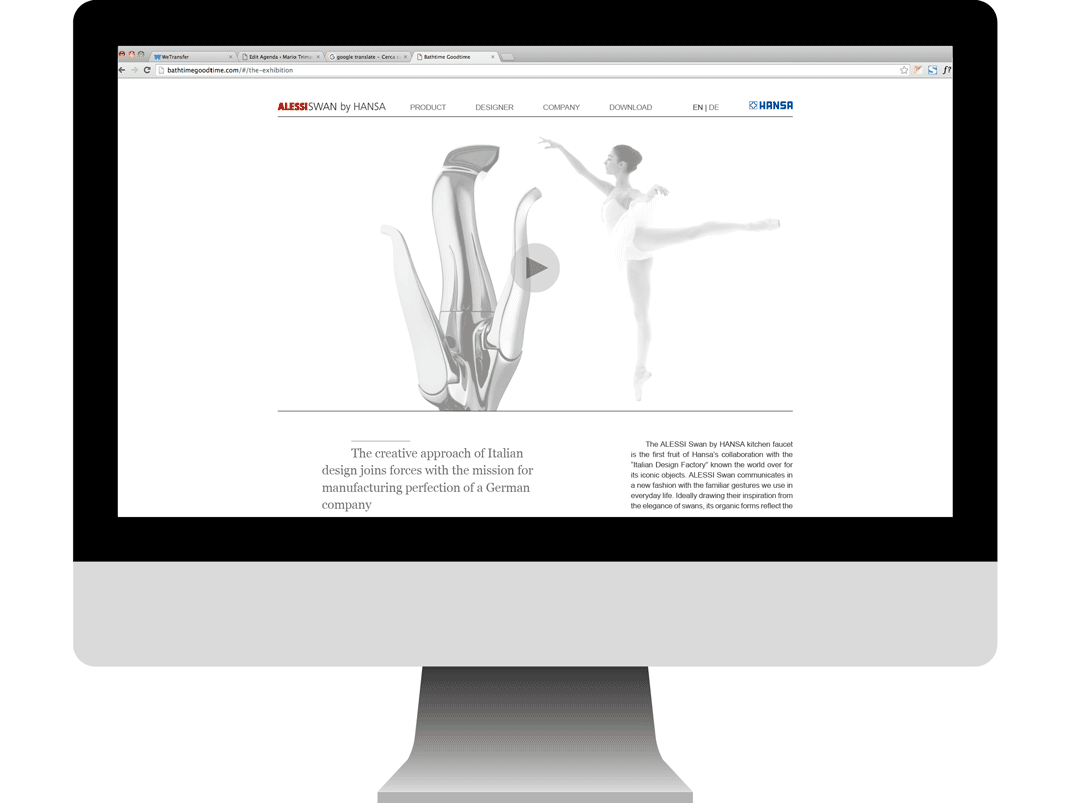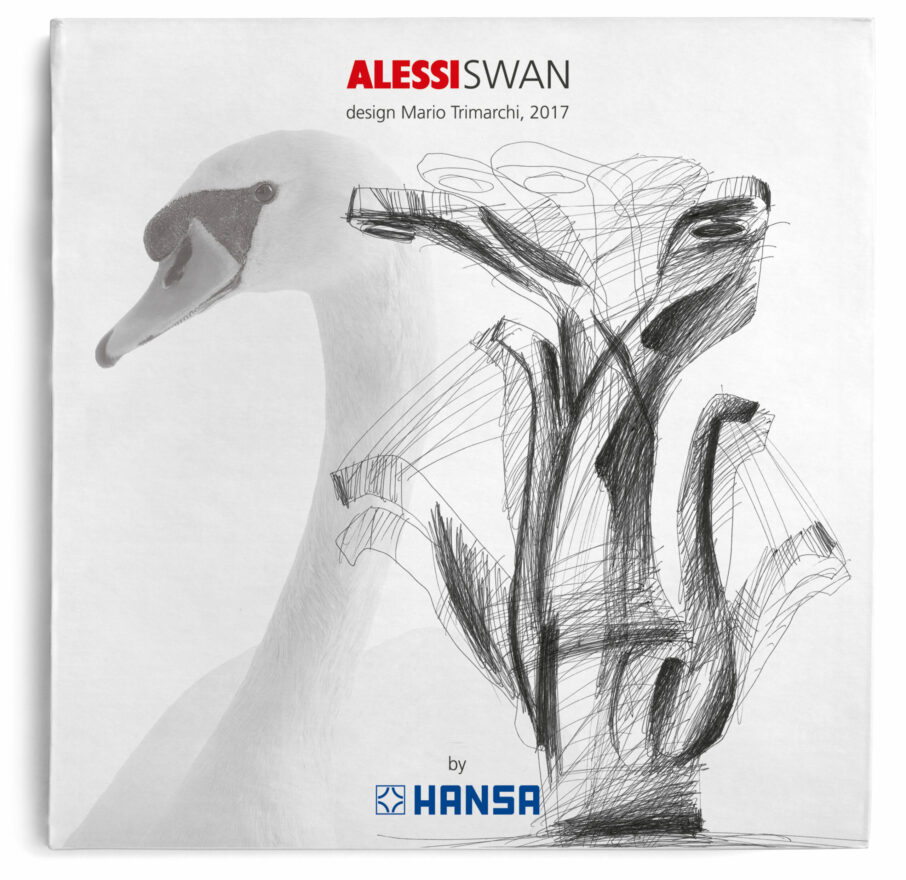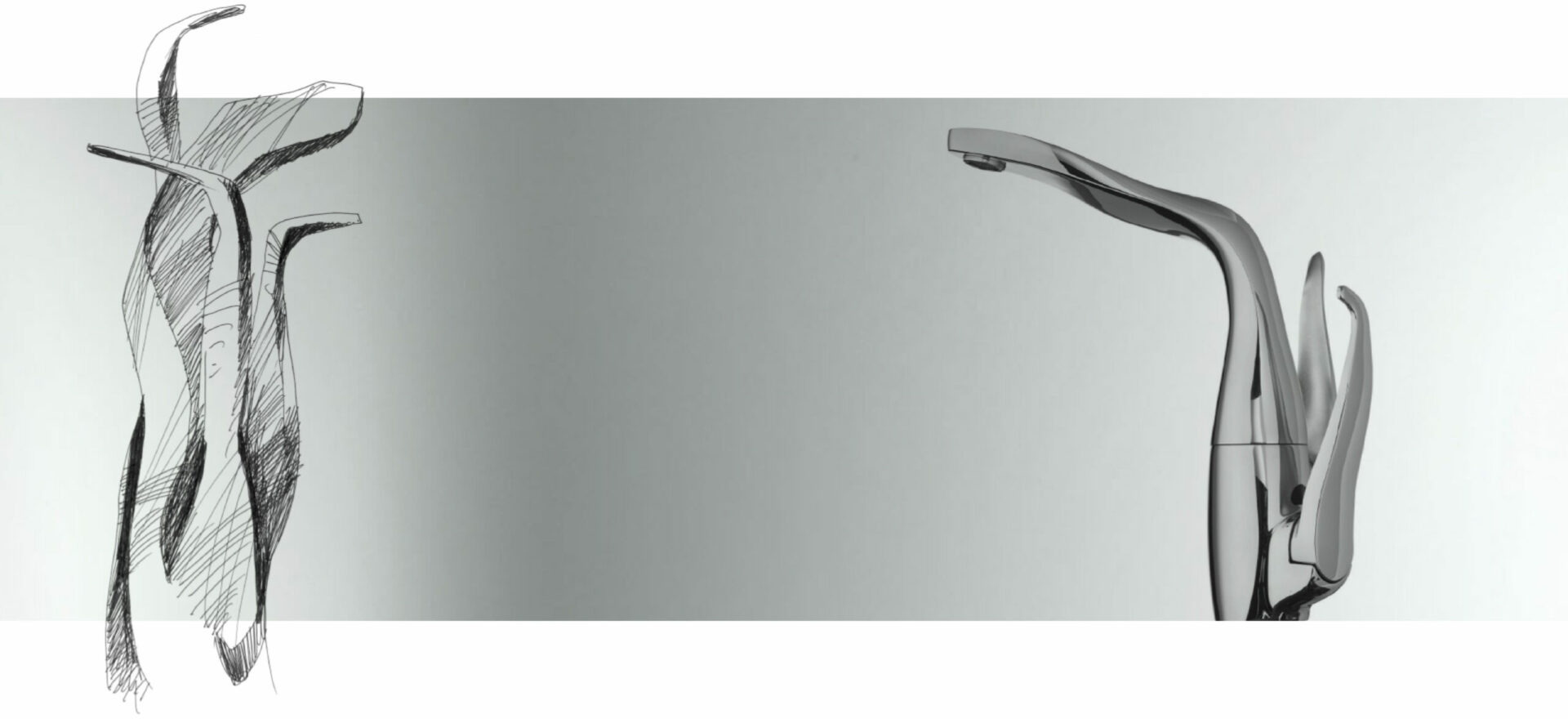 MT preparatory sketch – Ink on paper, 2017
Product Information:
Water control: maximum flow rate of 12 liters per minute.
Temperature control: LED lights up when the temperature riches 32°C, and emits a red light that illuminates the interior of a lever featuring an embossed finishing.
Press pad: maximum flow rate of 5 liters per minute; it allows to turn on the faucet remotely.

Optional: an easy-to-use extractable hand spray for washing the dishes; it turns off automatically, when returned to its housing.