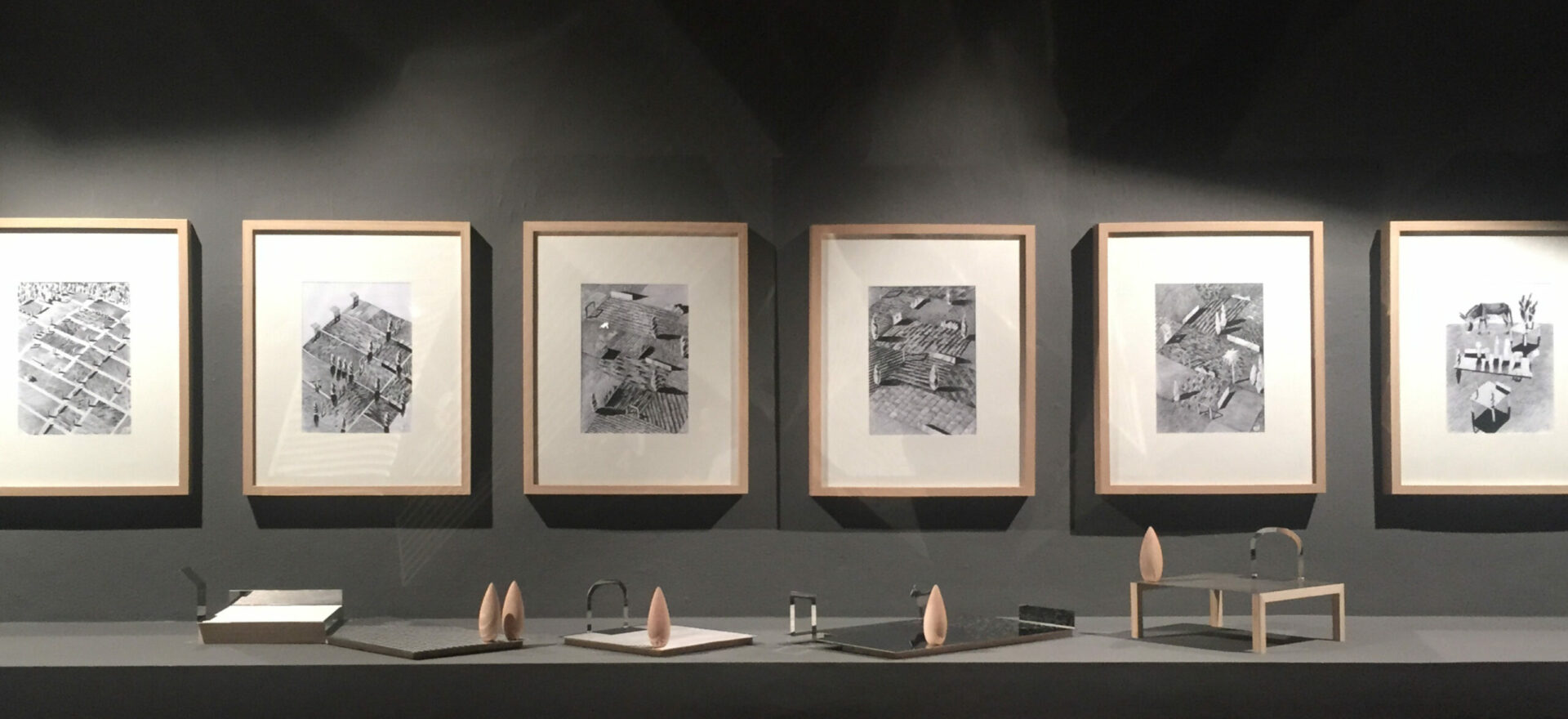 Strawberry fields forever,
Stainless steel and wood trays
Strawberry Fields Forever is a collection of artworks which remind us little landscapes in the middle of the house.
Four trays and a centerpiece in steel and wood revive the memory of plowed fields, with their silent trees, the brick ruins, the entrance arches to the individual plots, the donkeys that graze lazy.
All together they build a landscape a bit rustic, nostalgic but optimistic.
Limited Edition of 10