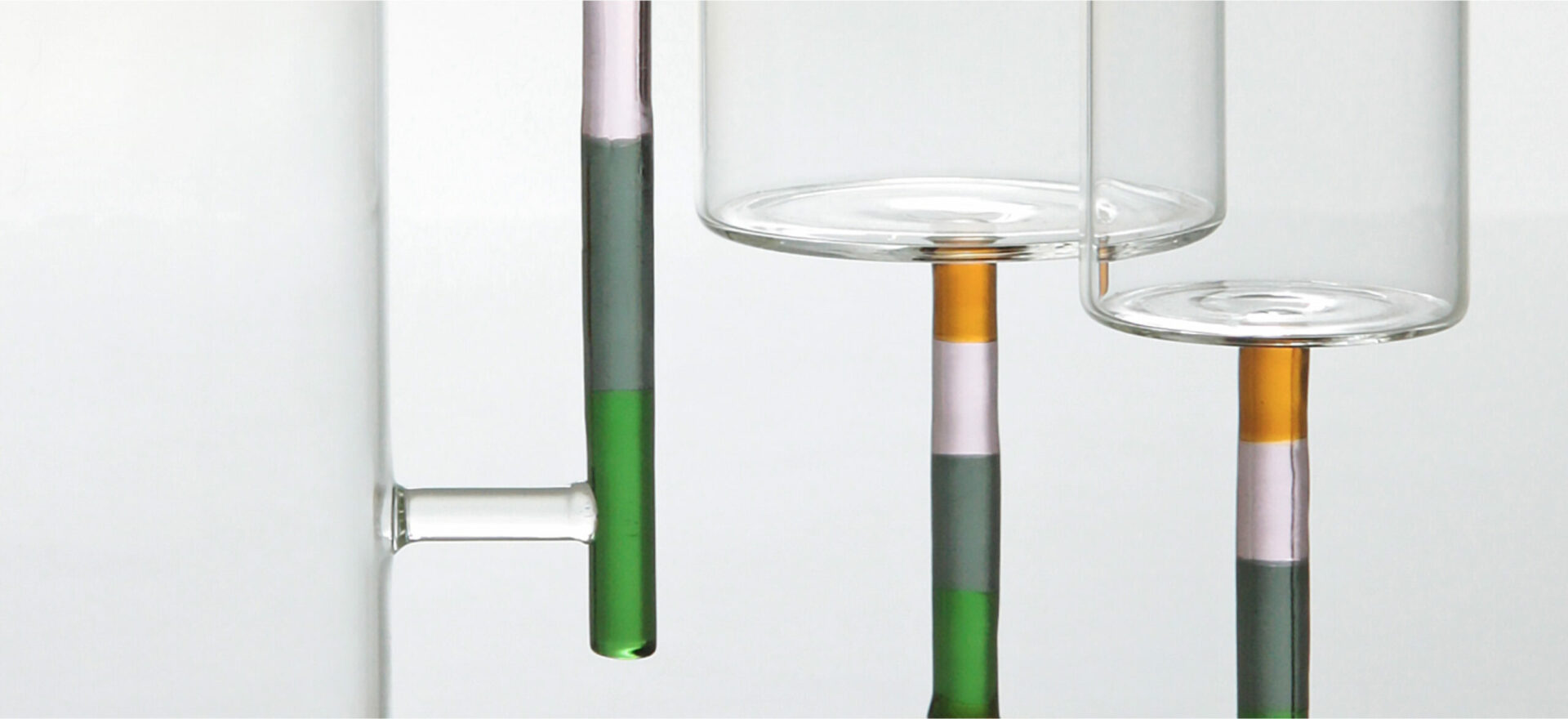 Andalusia
glass collection for Ichendorf
Andalusia is a collection of glasses for water, red wine, white wine, accompanied by a carafe and distinguished by a cylindrical shape of the cup. The stems of the glasses and the handle of the carafe are made up of glass tubes which, as they rise, magically change colour, from dark to light green, from pink to orange.
It seems that they are climbing upwards in search of the warm Andalusian sun.