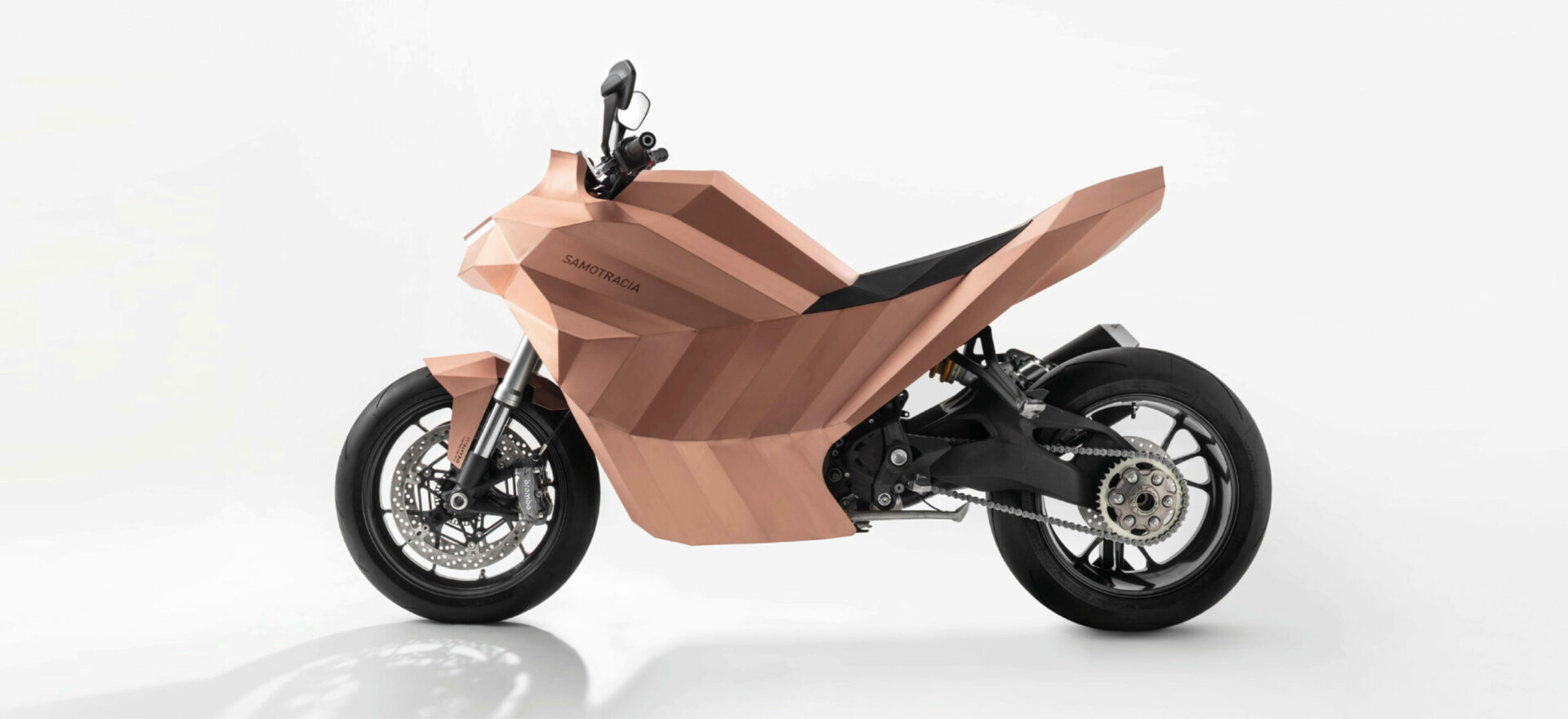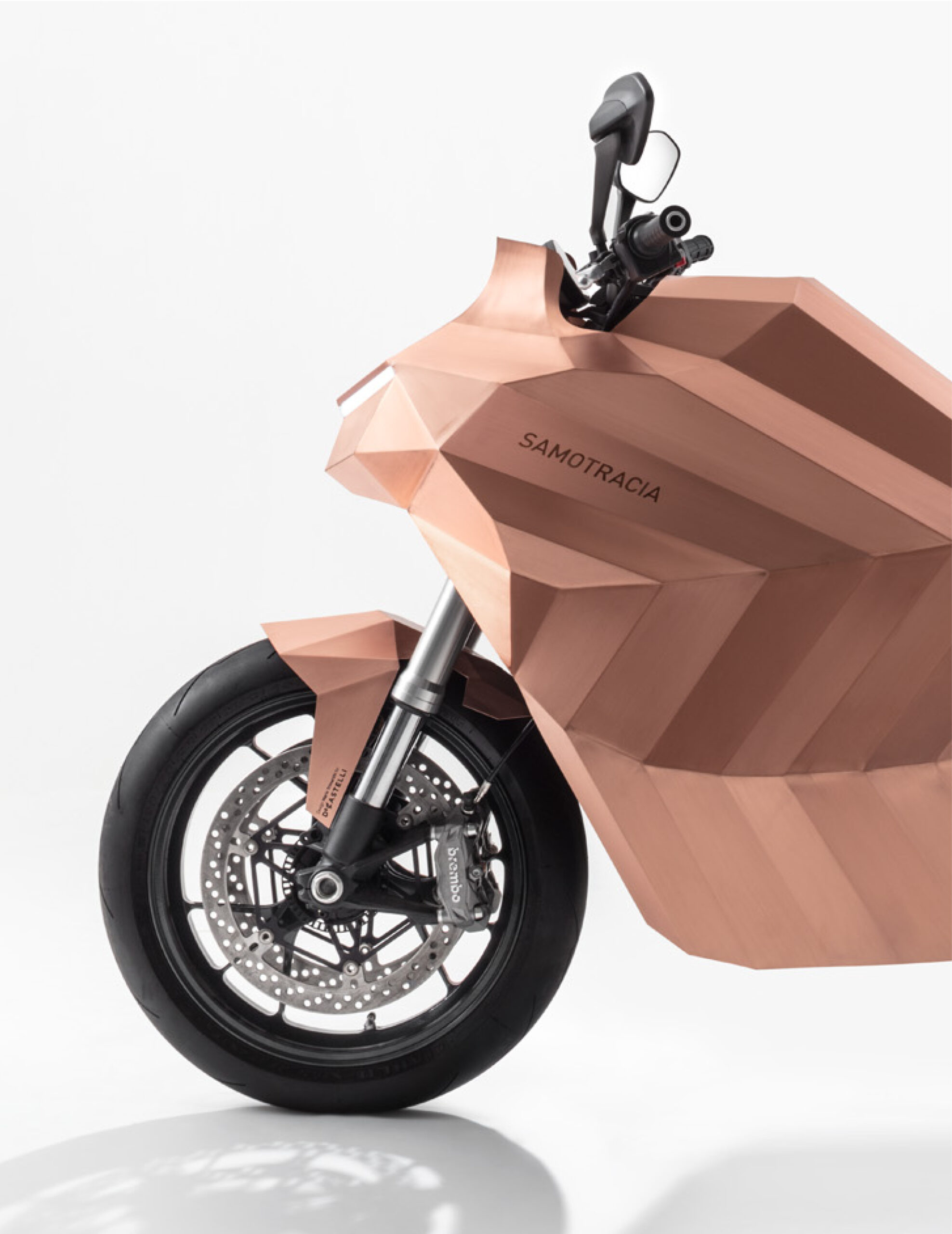 Samotracia,
copper motorbike for De Castelli
Designing speed
This motorcycle represents a reflection on the aesthetic of the movement. Design follows the forms of the human body on the bike, giving the object a sense of thrilling physical and mental tension of riding at high speeds.
Typical aerodynamic curves have been put aside, and the fairing that conceals the inner engineering is segmented as in the logic of time-lapse photography, like a visual interpretation of speed. Over time, with the natural oxidation of copper, the object is aligned with the time of the city, experienced in an eternally contemporary condition.
The motorcycle bodywork was made by De Castelli on a Ducati Monster chassis.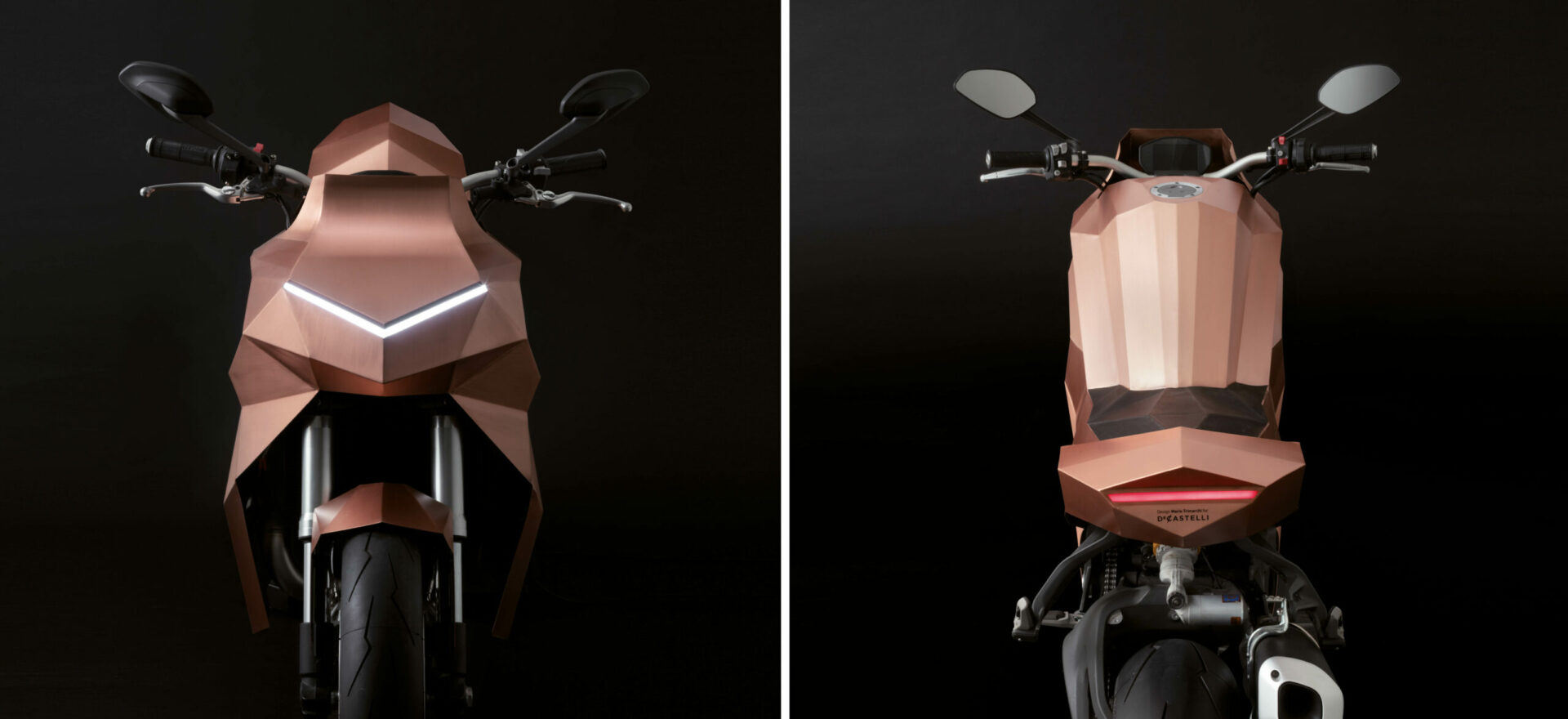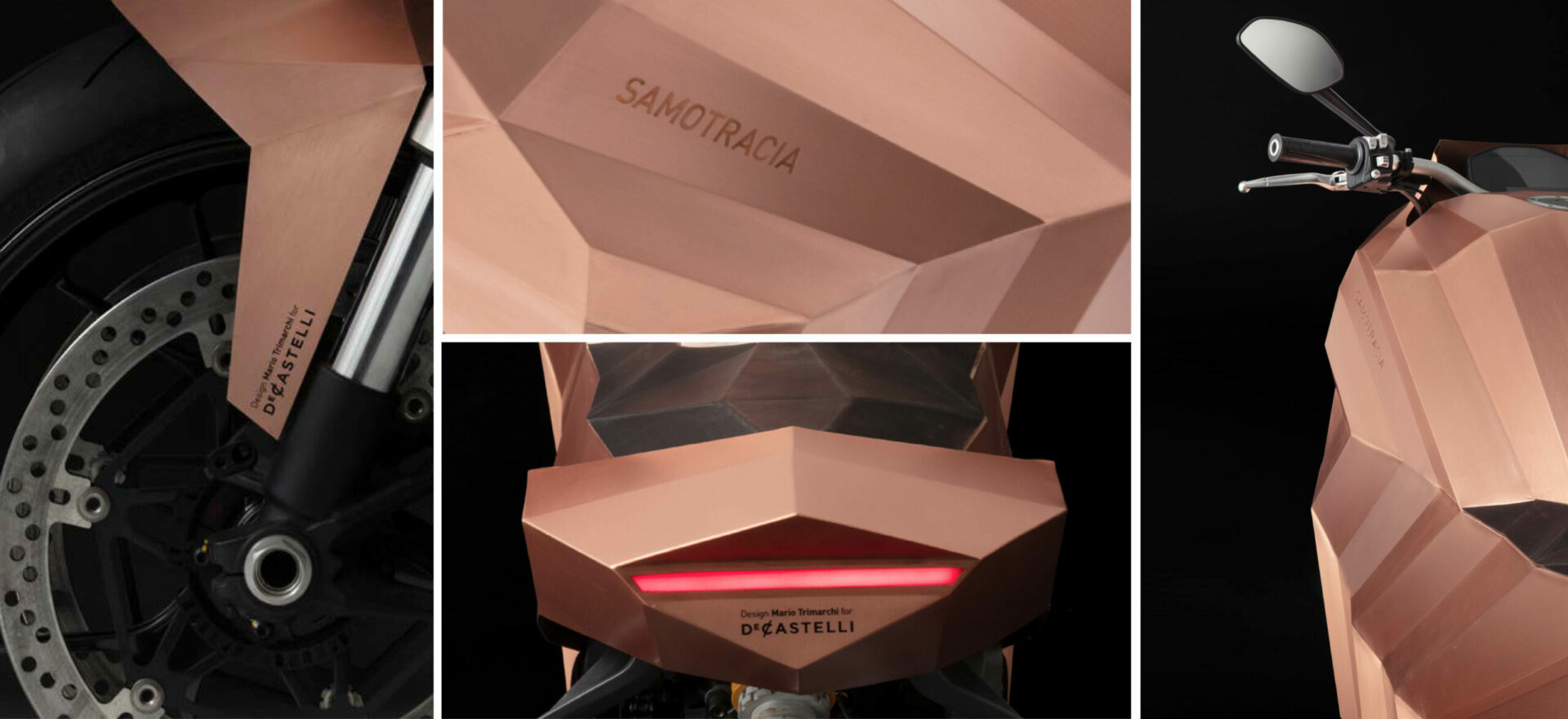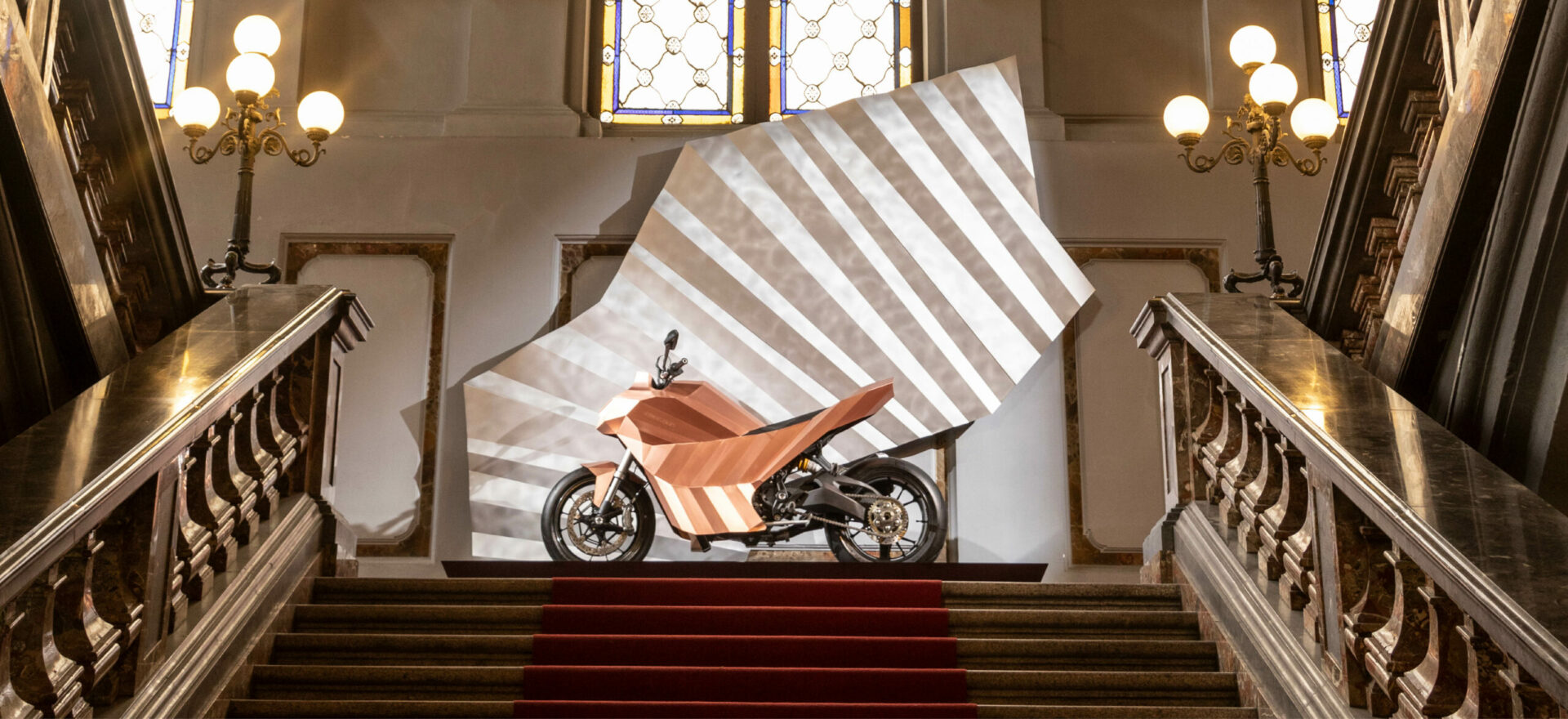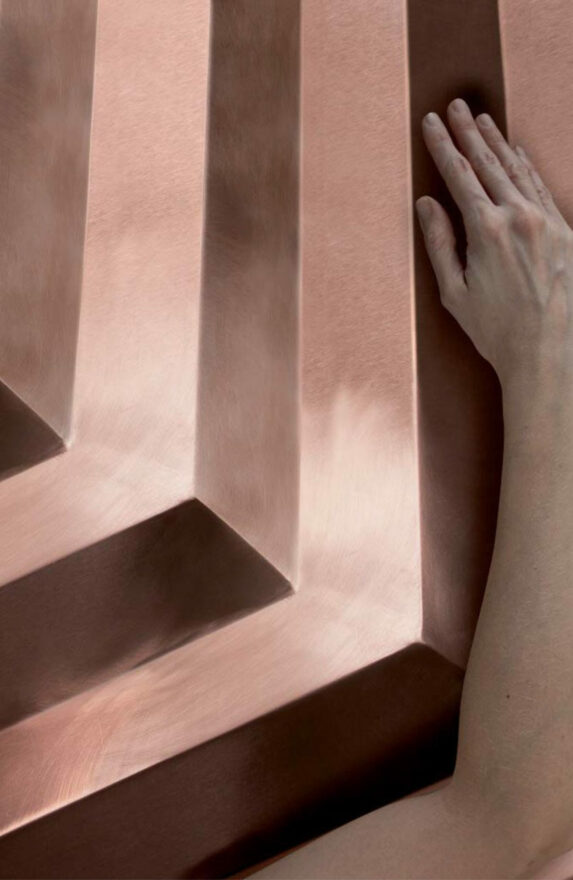 "For some time now, I have been working on how to design speed.I have combined this obsession with a fixation on the passage of time, which I think is one of the major themes of our relationship with objects. The result is a motorcycle that seems to move on its own, as if it were the result of a sequence of photo frames, somewhat Cubist, in a way, but also seductive and coppery, like the skin of
a beautiful woman"
From SAMOTRACIA CATALOGUE, Mario Trimarchi – De Castelli, 2019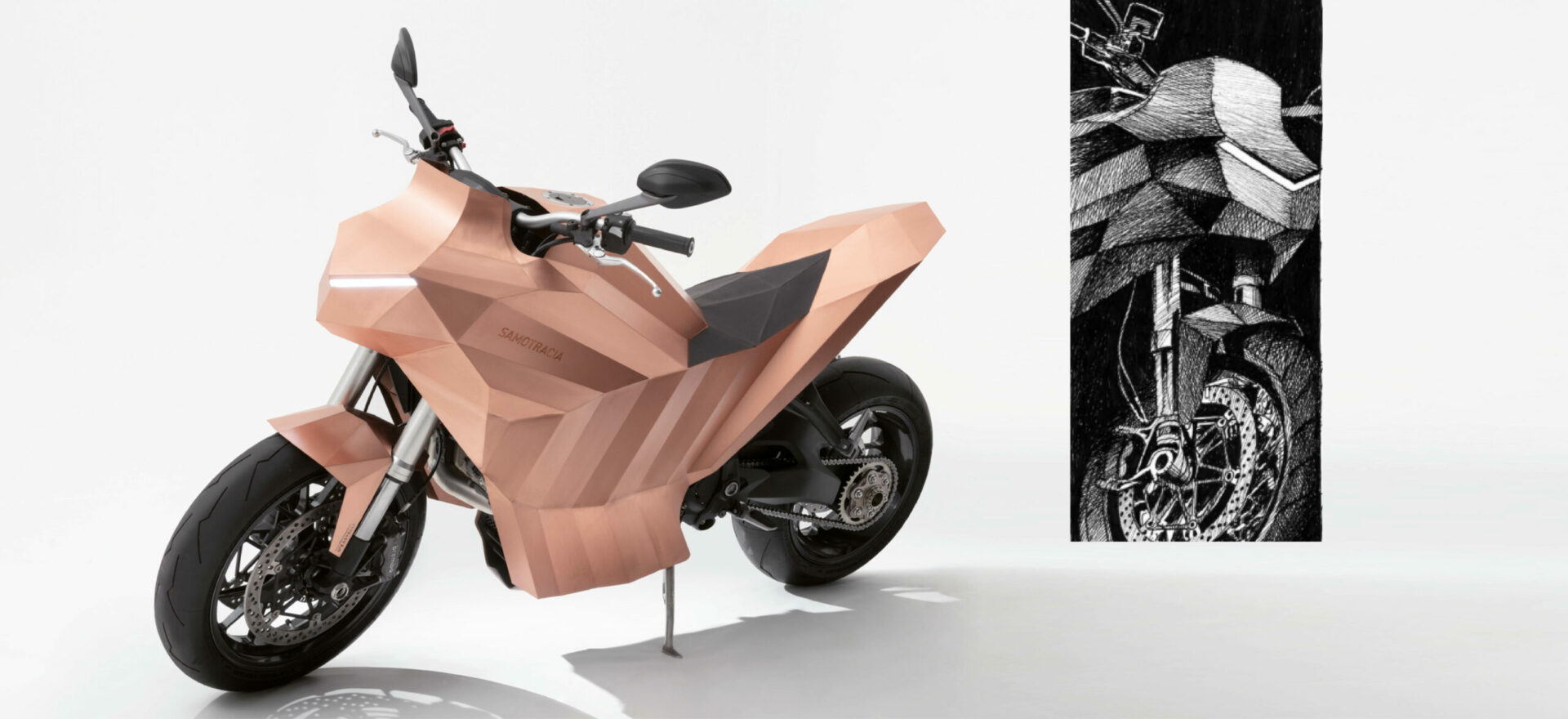 Finally, after a hundred years, the bike will be completely oxidized and will appear totally green; then it will be evident that it was designed to last a long time, indeed too long …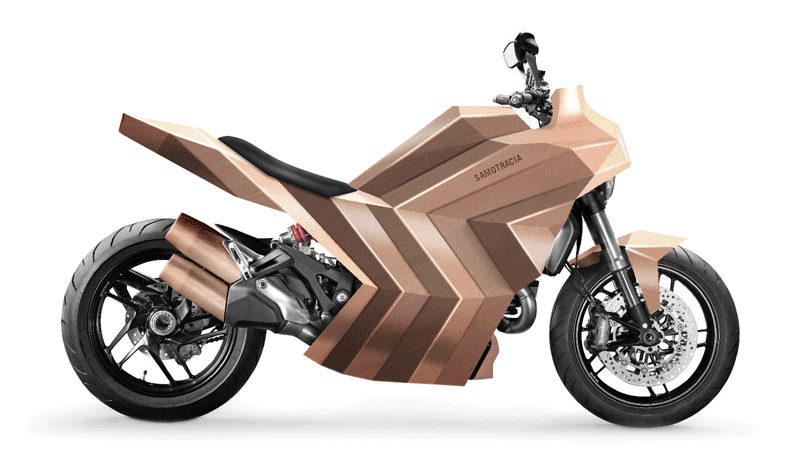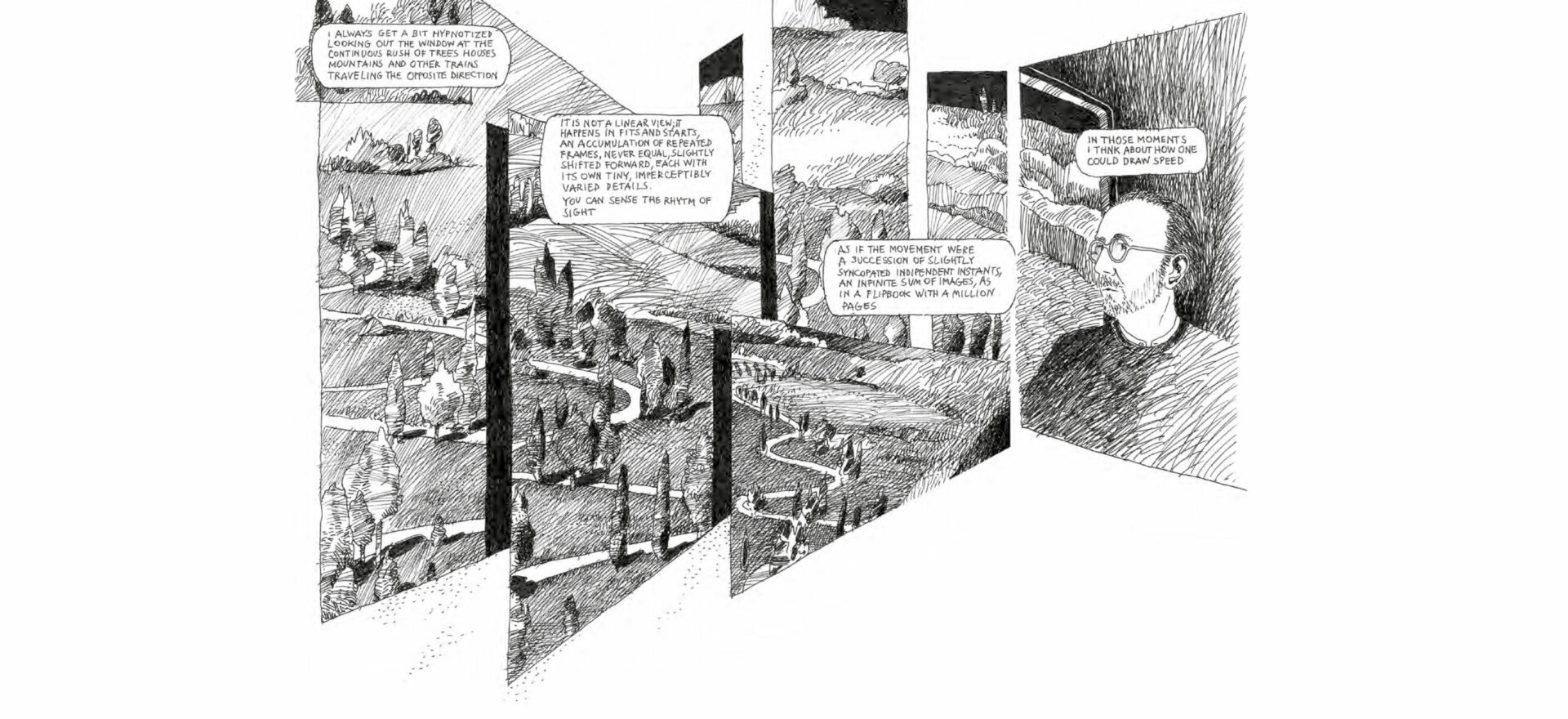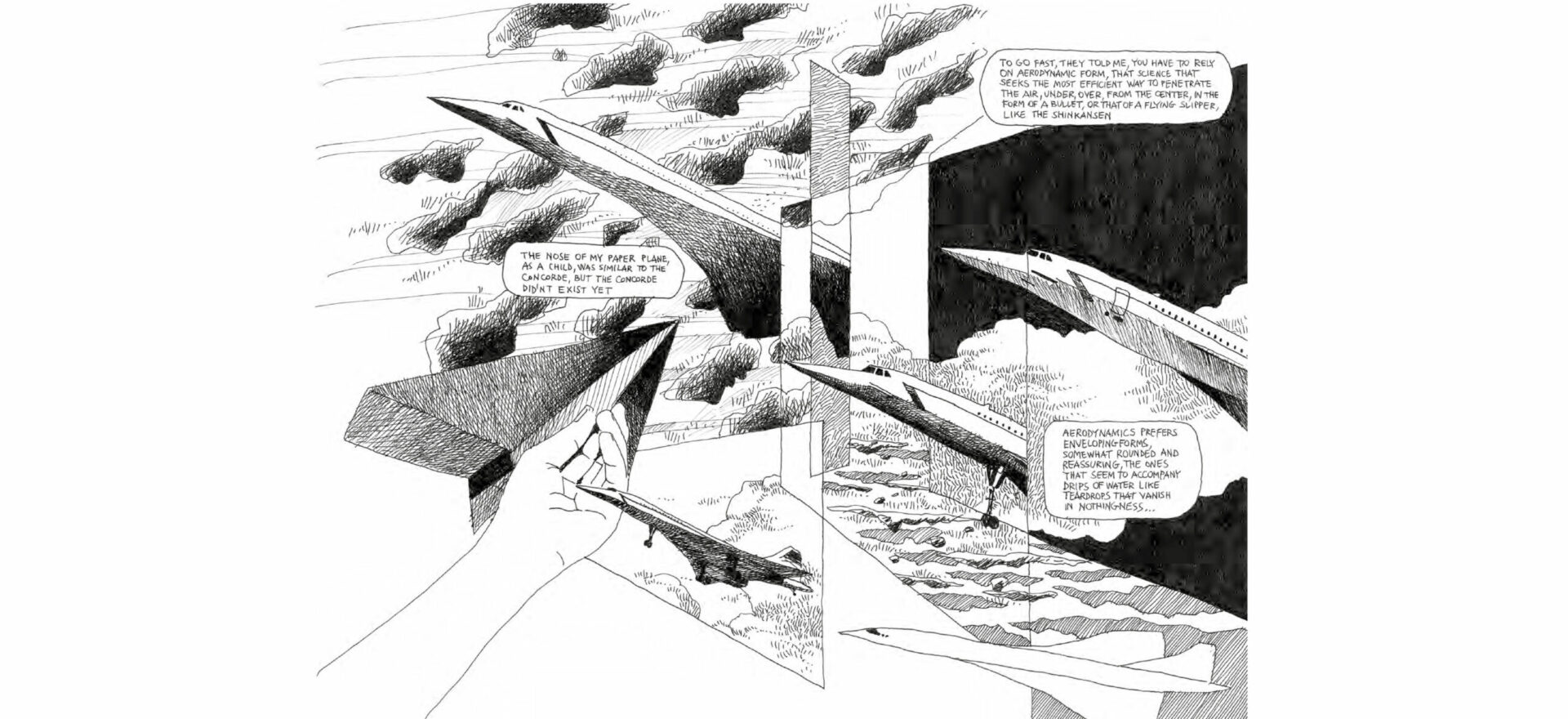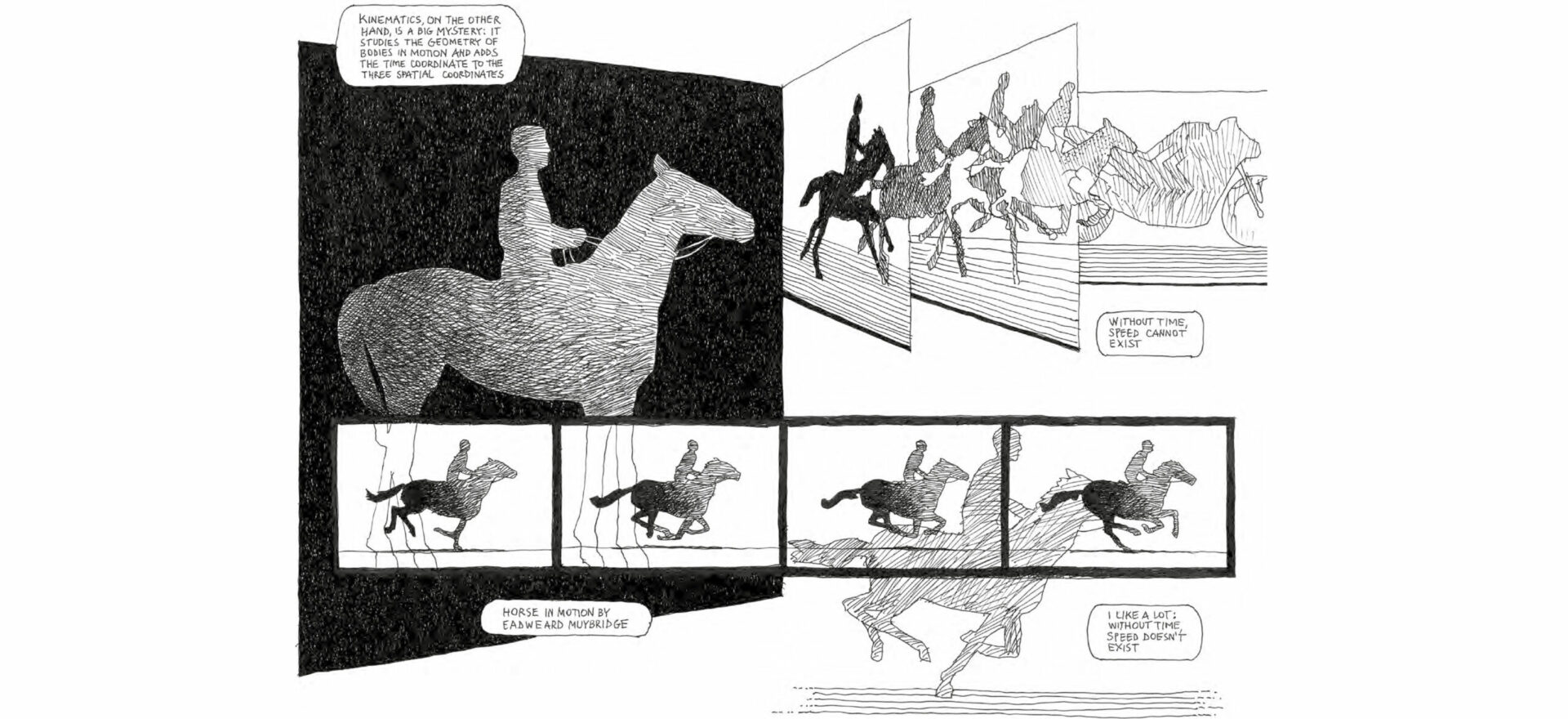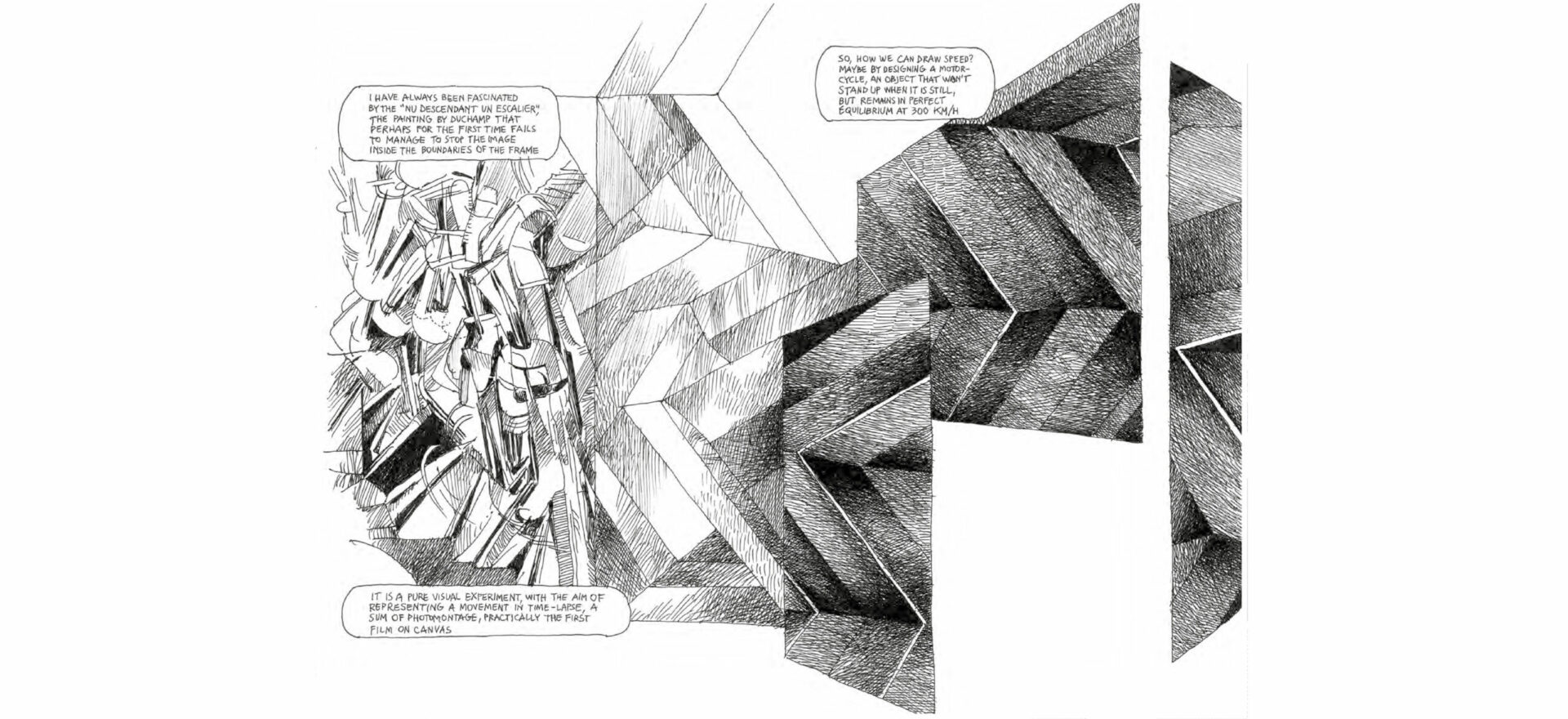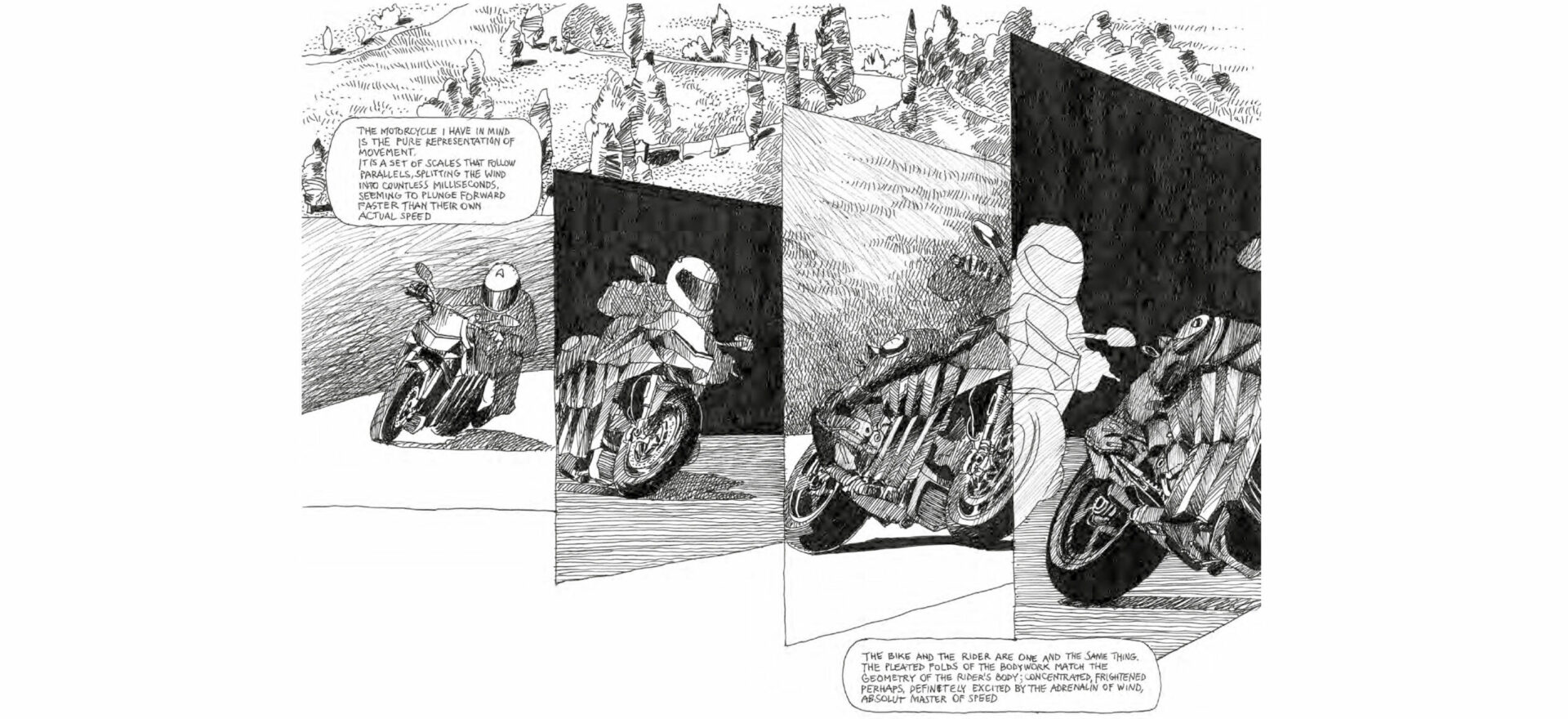 PAGES FROM SAMOTRACIA MANGA
MT bande dessiné – Ink on paper, 2018