Poltrona Frau,
the challenge of affordable luxury
Founded in 1912, this is one of the oldest furniture companies in Italy, a perfect blend of industrial prowess and craftsmanship for the creation of products featuring fine leather upholstery.
READ MORE →
          Foreword
Poltrona Frau wants to grow in the sector of premium customized contract furnishings, while adding a new range of contemporary design products alongside its more traditional offerings. At the same time, the firm's achievements in the fields of automotive interiors and seating for theaters and auditoriums are making extraordinary progress on all international markets.
          Project
We have designed a compact, fresh communication system to convey the values of the brand in a new context of "Affordable Luxury": the narrative focuses on the versatility of a company capable of producing the interiors of Ferrari automobiles and the seating for the auditorium by Frank Gehry, of combining traditional craftsmanship in leather with the technology of titanium and carbon fiber. A company that represents a prototype of Italian history and excellence. We reset the color of the brand, bringing it closer to the codes of fashion, with the passage from brown to tangerine. The overall graphic design (online and offline) and the photographic art direction break with conventions in the field of leather upholstery, showing a white world on a white background, which was later imitated by all the company's competitors. The system was applied to all the product catalogues, the company profile, the website, the areas for office, contract and automotive furnishings, and the signage at the facilities.

          Results
Poltrona Frau has boosted brand recognition, transforming into a worldwide luxury brand, part of the Charme Group and successfully listed on the stock exchange.
Products photos by Santi Caleca

READ LESS ←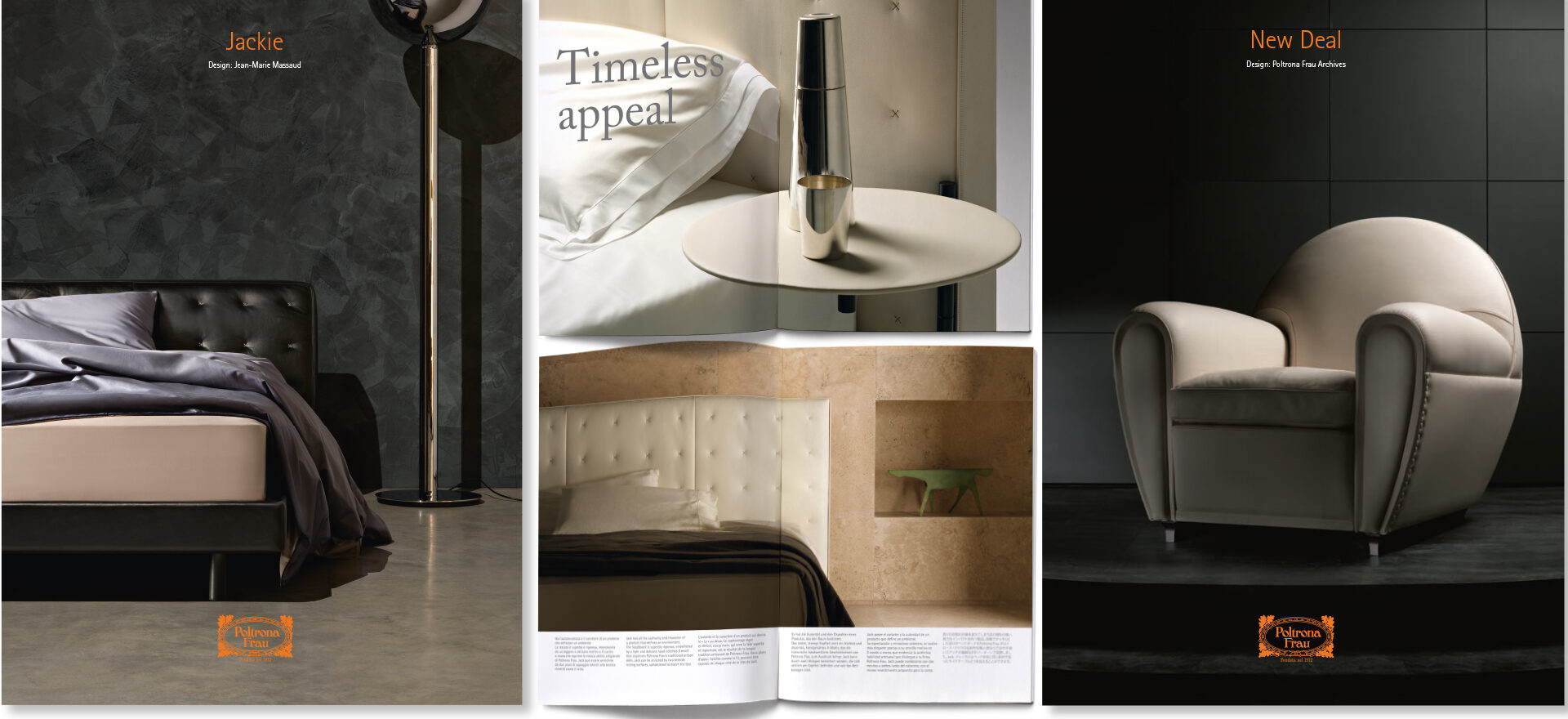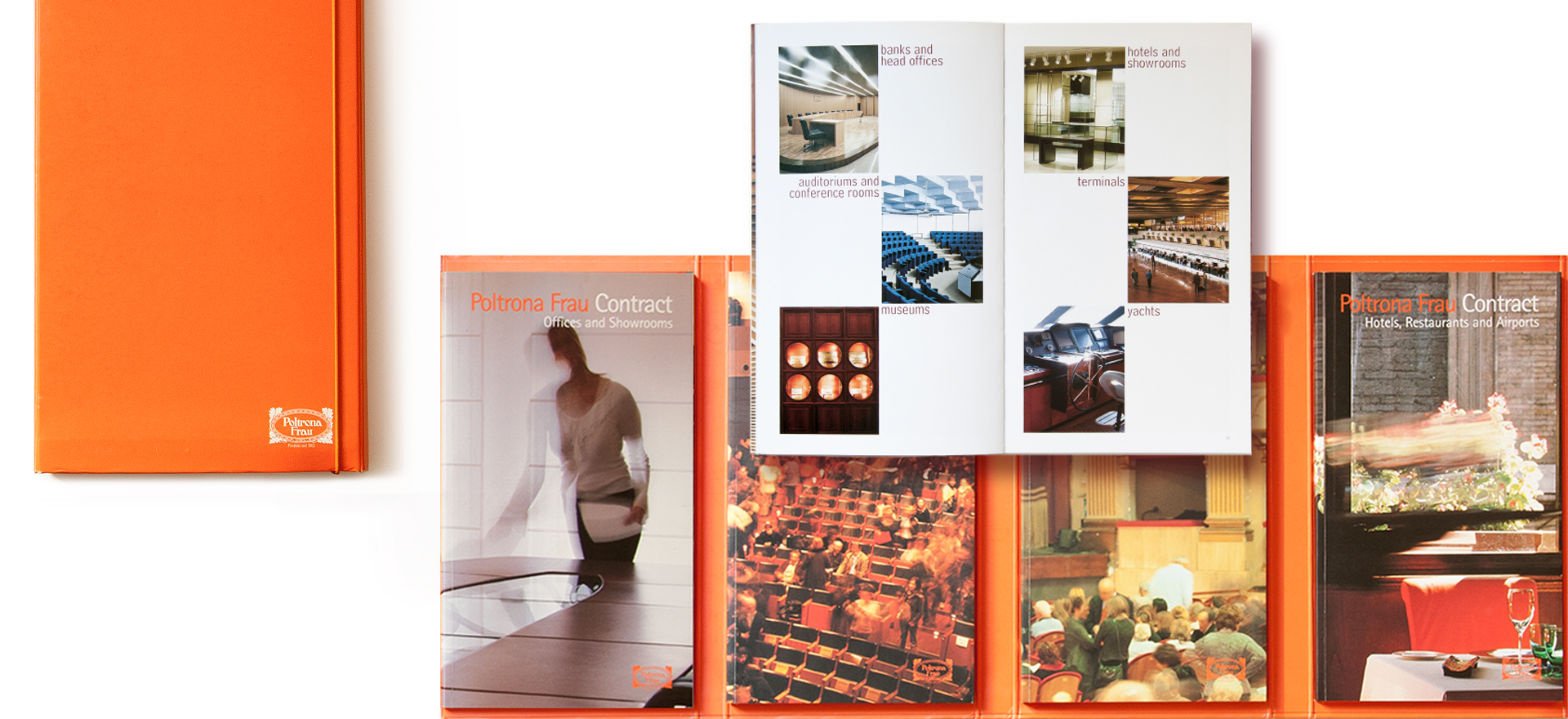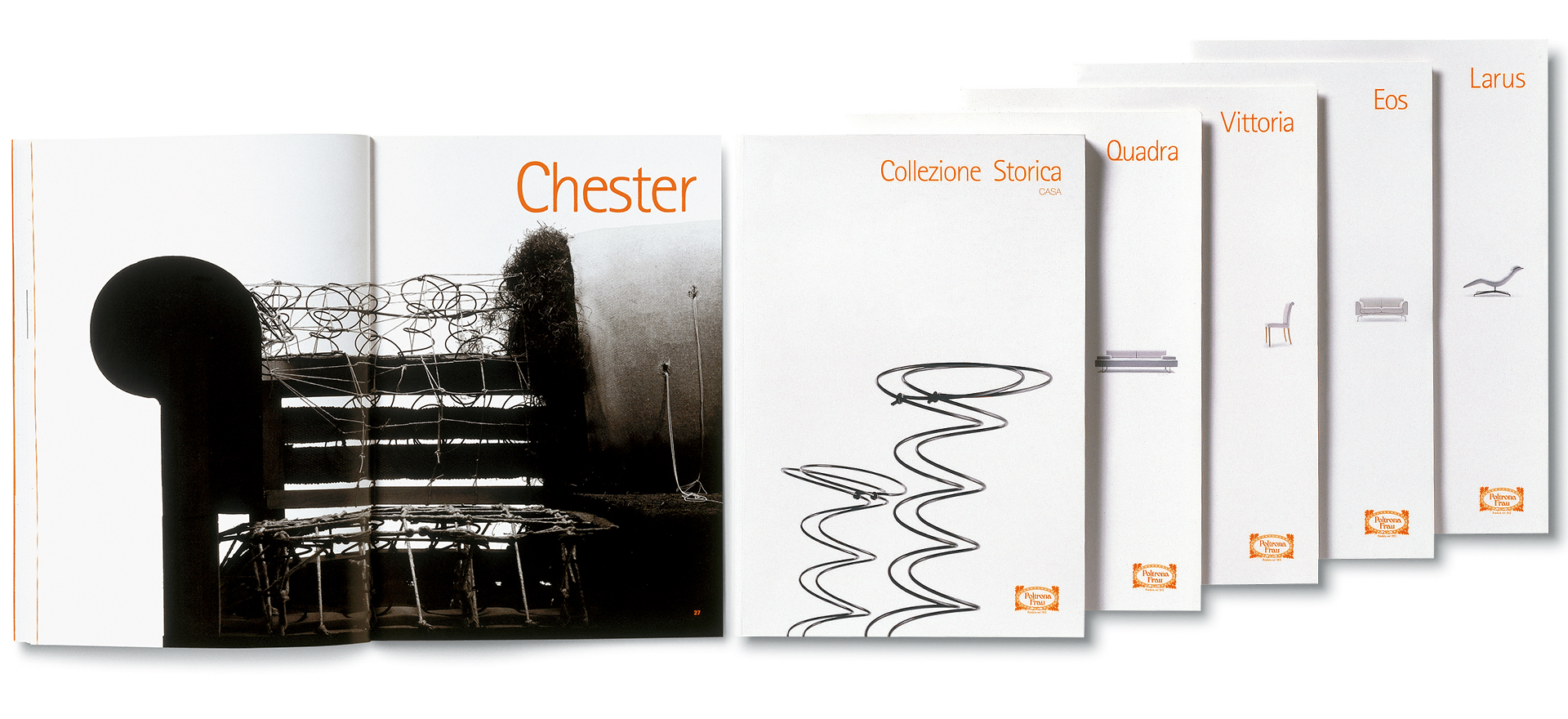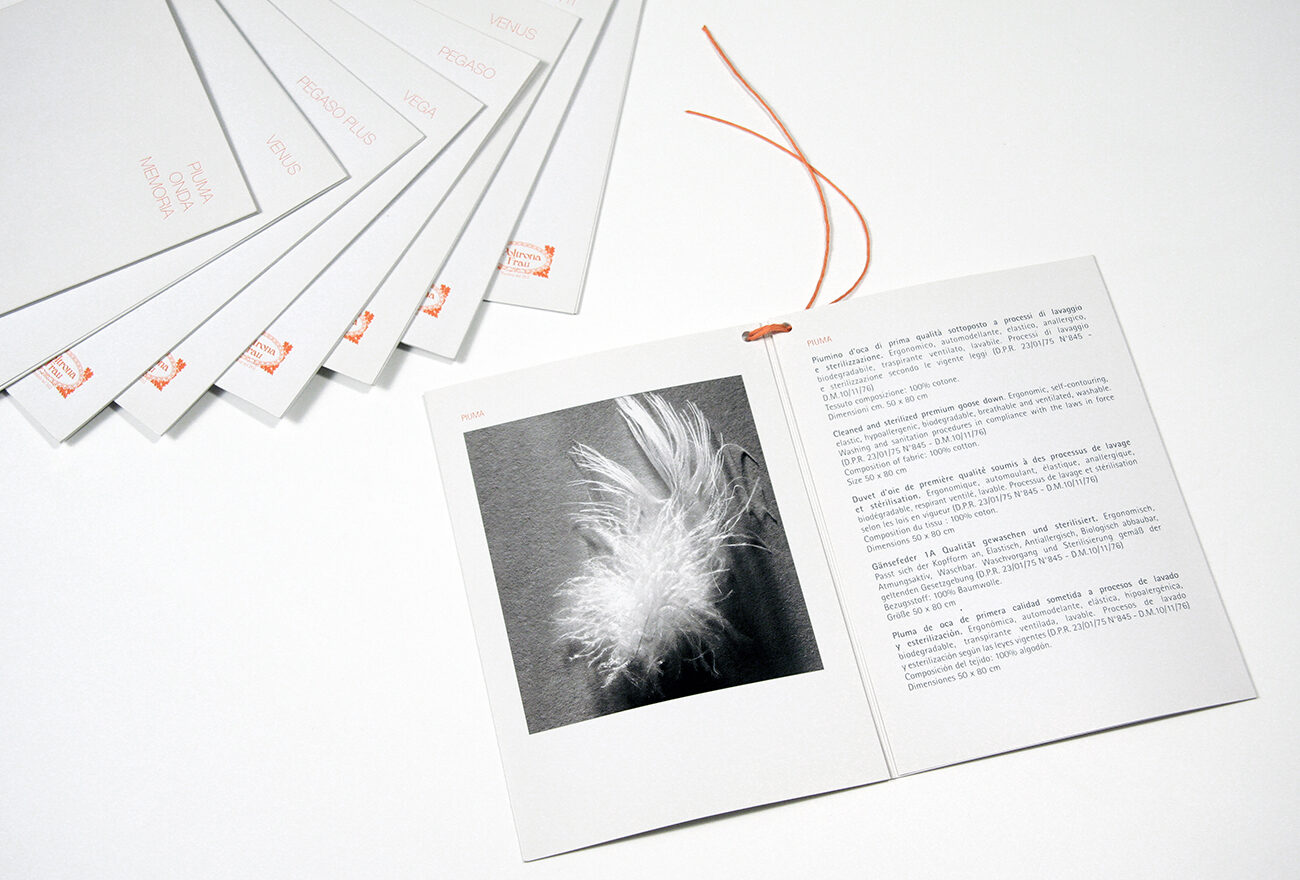 "Fragile met the challenge of repositioning of our brand, starting with the legacy of Lella and Massimo Vignelli to create a new vocabulary that has shaped the company's communication over time, with its graphic design and photographic interpretations. For Poltrona Frau, Fragile has not been merely a graphic consultant, but also a fundamental partner to shift the brand towards international growth."
Graziano Marzioni

Products Marketing & Communication Manager Poltrona Frau